Deployment of 5G networks expected in 2019
Sen. Hassan introduces legislation to support efforts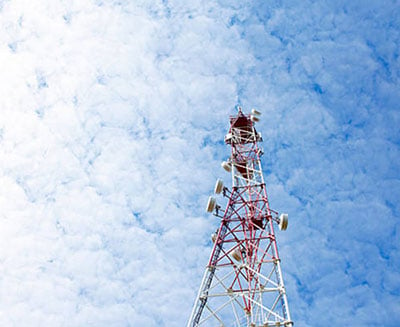 Senator Maggie Hassan, D-NH, joined Senators Roger Wicker, R-MS, and Brian Schatz, D-HI, last week, in introducing a bipartisan resolution in support of deploying 5G mobile broadband technology across the country.
The deployment of 5G networks is expected to begin in 2019, after official standards have been developed to define the scope of the technology. Potential benefits of the deployment of 5G networks include three million new jobs, a $275 billion investment from the wireless industry and a boost of $500 billion to the economy.
Deploying 5G would also provide consumers in both rural and urban areas greater access to innovative technologies, said Hassan in a press release, including precision agriculture, telemedicine and other Internet-connected applications and services that depend upon fast, reliable broadband connections.
"Access to the internet is vital in today's 21st century economy," Senate Hassan said of the bipartisan 5G Resolution. "As the importance of internet access increases, the digital divide between urban and rural areas is widening, putting those living in rural areas at a disadvantage. This bipartisan resolution emphasizes the importance of making life-changing technology more accessible and fostering the spirit of innovation in hard-working Granite Staters and Americans."
Senator Hassan and Senator Cory Gardner, R-CO, also introduced the AIRWAVES Act, which will help lay the groundwork for 5G technologies by ensuring the future spectrum needs of wireless carriers are met. The AIRWAVES Act also requires 10 percent of all of the proceeds from spectrum auctions in the bill to go directly to wireless broadband infrastructure buildout in unserved and underserved areas throughout rural communities across the country.
Spectrum is the invisible network of airwaves over which signals and data travel. The legislation aims to make more efficient use of spectrum and encourages the federal government to auction off more spectrum in a timely manner, as well as free up additional unlicensed spectrum to support wireless devices like tablets, as well as Wi-Fi and Bluetooth technologies. Over the past several years, the federal government has auctioned off billions of dollars of spectrum that the wireless industry has used to free up more space on the airwaves for their customers' mobile phones, and unlicensed spectrum also contributes billions annually to the economy, according to Hassan's office.
"So many of the wireless services we depend on – from telehealth to wireless phone service to Wi-Fi – require the use of spectrum, which is a finite resource," said Hassan in a pres release. "The bipartisan AIRWAVES Act will help ensure that there is an adequate supply of spectrum for licensed and unlicensed use, which in turn will enhance wireless services to our people, stimulate our economy, and spur innovation. Our bill also makes meaningful investments in rural broadband infrastructure in places like New Hampshire, helping to strengthen local economies and provide our businesses and hard-working Americans in rural areas with the resources they need to get ahead and stay ahead."
"As we charge full speed ahead into the fifth generation – or 5G – of wireless connectivity, it's incredibly important for the U.S. to make spectrum available in low-, mid- and high-band frequencies to meet the demands of consumers," said Vince Jesaitis, vice president of government affairs for technology industry trade group ITI. "For that reason, we applaud the introduction of the AIRWAVES Act by Sens. Gardner and Hassan. This bill requires the FCC to look at making spectrum available for licensed and unlicensed use in a number of bands, while setting aggressive timelines for FCC action to ensure US leadership as the world makes the leap to widely deploying 5G."