Debunking worksite wellness myths
When implemented and monitored correctly, they are a wise investment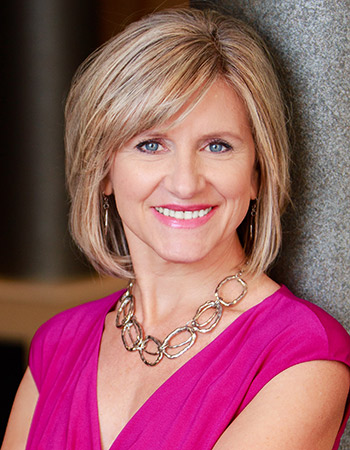 I cringe when I read articles that claim worksite wellness programs are not good investments. While there are incidents of companies spending money on initiatives and not seeing a return on their investment, wellness itself is not the problem.
Prioritizing employee wellness is inherently a significant benefit for employers. Healthy employees are more productive and tend to positively contribute to the overall morale of an organization. Unhealthy employees, on average, are less productive due to absenteeism, presenteeism, higher stress and other factors, which can drastically affect company profits.
A shocking statistic is that currently less than 5 percent of the U.S. population is considered healthy and practice multiple healthy behaviors, including regular exercise, healthy eating and not smoking. A whopping 95 percent of workers are living with varying degrees of illness, injury and/or disease.
These health issues are areas where employers lose money daily due to high health care costs and reduced productivity. On average, employers lose $3,500 per employee per year. The main goal of a wellness program is to reduce these losses that are already negatively affecting the company's bottom line.
So, if wellness is a smart investment, why are some employers not realizing an anticipated return? The reasons typically fall into one or more of the following categories:
• The program doesn't resonate with employees: If you tell your employer you want to walk at lunch and he shows up with a bike and helmet for you, it doesn't matter that the bike ride is just as healthy an activity. When employees feel they're not being heard, they will start to ignore the wellness program and the investment is wasted.
Allow open communication with employees, including anonymous surveys and program evaluations, to stay in touch with what they want. Employees become more engaged in all areas of the business when their wants and needs are valued and acted upon.
• The wellness program is a side job: Many HR professionals are tasked with running their company's wellness program. While some are successful, typically it is not their area of expertise and they have little time to run an effective, high-quality program. Employees often are uncomfortable discussing their personal health and wellness issues with the people who oversee matters related to their employment. A third party provides a confidential resource for employees to utilize.
• Wellness initiatives are boring, intrusive or require too much effort: Employees tend to "make time" only for those activities they find fun, useful and inclusive. Common mistakes include companies that pressure their employees to participate in programs, choose speakers who are not engaging and design wellness initiatives that require too much tracking. Employees are drawn to fun, interesting and non-intrusive programs that make their lives easier. They also want to interact with professionals who are positive, friendly and supportive.
• Incentive programs that are ineffective: Too often, employers believe they need to come up with a large incentive budget specifically designed to motivate employees to participate in wellness offerings, such as weight-loss programs, biometric screenings and nutrition counseling. The problem is that the incentives are based on extrinsic motivators, such as a gift card for losing the most body-fat percentage, instead of intrinsic motivators, such as activities in which employees have expressed a strong interest. Extrinsic motivators tend to be "dangling carrots" that, over time, employees view as negative — they dislike feeling they are being bribed into participating.
It's better to focus on intrinsic motivators, such as fun activities, a welcoming attitude, expressing gratitude for employee participation and events that result in employees feeling their lives have been enriched by the experience.
• Not including metrics and analytics: Some of the same companies that claim they are not realizing a return on investment are neglecting to measure their progress in real dollars and cents. While it is more difficult to measure wellness gains and losses than other more tangible business expenses, there are effective methods for doing so that should be an important part of every company's financial recordings and strategy.
When implemented and monitored correctly, worksite wellness programs are a necessary and wise investment. In fact, before companies hire their first employee, they should have a plan in place to maximize the health, wellness and safety of their most important asset—their employees!
Carol Phillips, author of "52 Simple Ways to Health," is a Manchester-based health and wellness expert. She can be reached through her website at HealthDesignNH.com.