Dealers divided over changes to 'bill of rights'
GM's backing of 'technical corrections' at center of dispute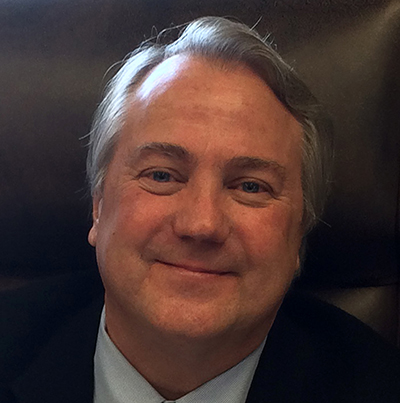 When Joseph Walier III, owner of Walier Chevrolet in Keene, testified last month before the New Hampshire House Commerce Committee in support of a "technical correction" to the so-called Auto Dealers Bill of Rights, "it did not seem like a big deal to me."
But it was a big deal for General Motors.
Chris Grimaldi, one of the firm's top lobbyists from New York, was sitting right by Walier's side.
Grimaldi told the panel that the way the law is written, GM can't provide sales incentives to dealers, because "GM has to comply with the law."
Those lost incentives cost dealers "a lot of money, a staggering amount of money," added Wailer. And that is the reason he and at least five other of New Hampshire's 22 GM dealers are backing revisions in House Bill 284, which is sponsored by the Commerce Committee's chair, Rep. John Hunt, R-Rindge.
But it was also a big deal to the New Hampshire Automobile Dealers Association, which lobbied hard last year to pass the bill of rights and is turning out in force to defend it this year.
The organization presented a letter signed by representatives from nine other GM dealerships that want to kill Hunt's bill.
Other auto manufacturers have continued incentive programs under the law, they argue, painting GM's stance as nothing but a "retaliatory measure" to prevent similar legislation from sweeping the country, said Chris Weiss, an owner of Crest Autoworld in Conway, which includes a Chevy franchise, and chair of the NHADA.
"New Hampshire dealers shouldn't be bullied into supporting this," said Weiss. "I may have a target on my back, but I grew up knowing what is right and what is wrong. You don't put a gun to a person's head and say, 'You have to buy this car,' and that is what GM is trying to do to us with this legislation."
Finger-pointing
Has it come to this – dealer against dealer slugging it out in front of the Legislature?
"It is difficult," Wailer told lawmakers.
"It is embarrassing," Weiss testified.
"It is sad," NHADA President Peter McNamara told NHBR. "They are doing this to New Hampshire because they can. If it was California they wouldn't dare try this, but here we are a blip on the screen. At the end of the day, all the dealers have the same goal: how to get GM to stop boycotting them. I don't blame the dealers. The pressure that GM put on them is extraordinary."
"No one is twisting my arm," said Ronney Lyster, owner of Newport Chevrolet Buick GMC and Littleton Chevrolet Buick, who signed the letter in support of Hunt's proposed changes. "I am an independent small-business man. I support the Dealers Bill of Rights, but there are minor changes needed in there. If we could at least talk about them, but the silence is deafening."
Each side says the other is intransigent. At deadline, the Commerce Committee was expected to vote on the bill, probably either to retain it (which supporters hope) or recommend killing it outright.
The incentives in question are for the dealers, but both sides say they pass them along to consumers to help sell cars. GM would not say how much they usually give out, but one estimate is an average of $50,000 per dealer. Most dealers, however, say it's more than that.
Paul Holloway, owner of the Holloway Automotive dealerships, which include Holloway Buick GMC Cadillac, said that he easily lost $75,000 of incentives, if not more, under the law.
But Lyster said that was an underestimation "by a long shot."
In particular, GM objects to a provision in the law designed to make it clear in advance to dealers what the rules of the games are. It is not that GM has anything to hide, Grimaldi told lawmakers at the hearing last month. It is just that the advance notice may get the word out to competitors.
"In compliance with our policy and the laws of some other states, GM has and will always be transparent and provide our dealers with their objectives," said Ryndee Carney, a GM spokesperson, in a prepared statement. "However, current New Hampshire law invalidates our program for competitive reasons and exposes confidential dealer data to third parties."
"That's a crock," said Dennis Gaudet, CEO of the Autoserve dealership in Tilton. The notice could be given the first day the incentive program is made public, he said. And dealers need to know the incentives other dealers are getting to prevent manufacturers from playing favorites or punishing dealers who challenge them, he added.
'Wrong, wrong, wrong'
GM is not just seeking changes in the incentive part of the law, but three other key provisions as well. And that has angered NHADA and some legislators on the House committee.
"GM is holding New Hampshire dealers hostage for incentive money so they can get control," said Gaudet.
Hunt did not return calls, but previously he said he knew his bill would create a bit of an uproar. But he never liked the original bill, and when he introduced his revisions, he said that the law was like "getting right in the middle of a bad marriage. We don't want to take sides but we did."
He said the law goes too far, leading to unintended consequences, like the ending of incentives.
"The sole purpose of this legislation is to give us the opportunity to be normal, like every other state," Hunt said when he introduced the bill. "We don't want to be an outlier in New Hampshire."
But the law is much more than trying to solve petty gripes in a strained marriage, said Rep. Fred Rice, R-Hampton. "This is about the manufacturer's onerous requirements to hold dealers subservient."
The law was hammered out with manufacturers' input, and to mess with it now would encourage "Ping-Pong" legislation. "To try to go around us before the ink is even dry is wrong, wrong, wrong," said Rice.
And rather than castigating New Hampshire for being an outlier, Rice said, the state should be commended for being "a model … the first one to even up the score and set the table."
Other changes
The other sections of the law that GM wants changed have to do with limitations on automaker requirements to upgrade facilities, the ability of dealers to inspect manufacturers' files on their franchise and disclosures relating to the export of cars overseas.
GM would like to change the prohibition on requiring upgrades from every 15 years to 10, to keep it in line with other states.
Dealers have long complained about the facility upgrades required by manufacturers, saying that they spend hundreds of thousands of dollars just to conform with, as Rice puts it, "what some guy out of Wharton has a bright idea of what it should look like."
Gaudet said he spent some $1.2 million in upgrades to satisfy Nissan, "and I received nothing in return."
But the manufacturers claim they do help. GM touts its Essential Brand Elements program, which provides quarterly payments. Gaudet said such help often comes with a price: using designated vendors that are so costly that it's almost cheaper to do it on your own.
The proposed bill also would eliminate the requirement that manufacturers provide dealers with their performance file. Dealers have said this is analogous to laws requiring that workers be able to see their file to challenge disciplinary actions.
GM complains that such files could be voluminous.
Finally, there is the issue of illegal exports, a particular problem in New Hampshire, which doesn't have a sales tax and where registration fees are low and requirements lax. As a result, companies in countries like China that wish to obtain U.S. cars send straw men to register them in New Hampshire, whether they actually buy the cars here or not, and then ship them overseas, often via the Port of Montreal.
Dealers suffer from this in two ways. If the manufacturers learn that there are illegal imports, they don't credit the dealer for the sale. And if a lot of cars are bought elsewhere and registered in New Hampshire, it looks like the dealer doesn't have much market share, and that hurts their ranking.
The law enacted last year requires that manufacturers not count exported cars and to give dealers information, so dealers can challenge or alert manufacturers of exported cars. GM would like to restrict the definition of exported vehicles and only reassess dealers once a year, as opposed to every month.
When the law first came out, GM complained it would increase "the difficulty and cost" of doing business. When dealers and lawmakers asked GM to quantify the costs, Grimaldi said it didn't keep track of them.
It just makes it harder to sell cars in the state, and that hurts dealers.
"Anything that diminishes GM diminishes our dealers," Carney said.