Customized arbitration makes sense for business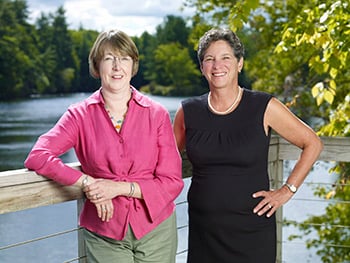 Business and commercial disputes are, well, bad for business. Yet sometimes the costs, conflicts, uncertainties and delays of traditional dispute resolution systems outweigh the value of having the dispute resolved. For many commercial disputes, arbitration offers an excellent alternative to litigation.
In arbitration, parties to a legal dispute submit the matter for binding resolution to a private neutral person. One significant advantage of arbitration is the opportunity for a quicker and less burdensome (and hence, considerably less expensive) process than traditional litigation. Arbitration also allows the parties to appoint a neutral with specific knowledge of the subject matter of the dispute. Unlike mediation, arbitration is binding: the final decision of the arbitrator binds the parties and is fully enforceable under the law.
Hess Gehris Solutions offers Customized Business Arbitration Services (CBAS) a practical and business-friendly approach to resolving business and commercial disputes in a customized, case specific manner tailored to your company's particular needs. Unlike the court system and other arbitration services, CBAS is designed to meet the unique needs of your business and people. CBAS' features include:
An arbitrator with practical knowledge and experience in business-related issues and disputes, including matters of finance and business economics.
A no-obligation introductory meeting with the parties (and counsel) to discuss their dispute, the issues involved, and their respective goals and objectives.
The preparation, at no cost to the parties, of a proposed arbitration plan tailored to meet the parties' objectives and designed to resolve the dispute fairly and expeditiously. Where circumstances warrant, arbitrations may be phased, so as to promote the efficient and focused resolution of discrete issues.
Cost certainty: any agreed-to arbitration plan will include definitive deadlines and a fixed budget so that the parties will know, with certainty, the costs of the arbitration.
Timely decision: any arbitration plan will include a fixed date for a written decision. Where parties require a quick turnaround, CBAS will accommodate.
CBAS arbitrator Donald Crandlemire is known for his direct and common sense approach to issues affecting businesses, and his ability to quickly understand and get to the core of business disputes. Working with Don allows companies to reach a resolution of their dispute and get back to business.
About Hess Gehris Business Solutions
Hess Gehris Solutions offers an array of business oriented services, including employee training, workplace conflict management, mediation and arbitration. For more information about our services and our professionals, Carol Hess, Melinda Gehris and Don Crandlemire, visit our website at www.HessGehris.com or contact us by email or phone.