Customer migration from PSNH eases a bit
Cold weather, natural gas spike stem the tide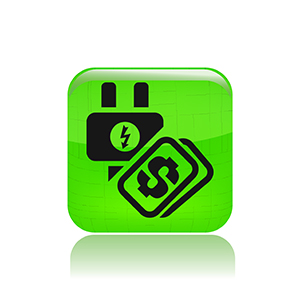 The cold weather has slowed – and maybe even slightly reversed – the migration of customers from Public Service of New Hampshire to alternative suppliers, according to the latest figures supplied to the state's Public Utilities Commission.
It could be a temporary seasonal shift, thanks to higher spot market electric prices offered by alternative providers, driven by the spike in the price of natural gas, which is used to generate much of that electricity. Indeed, PSNH's market share in its own territory was actually slightly lower this past winter than the previous one.
In a nutshell, alternative suppliers supplied 49 percent of the power provided in New Hampshire in March – far less than the 58 percent they were providing in October 2013. But it was more than the 45 percent they provided in March 2013.
Alternative providers see this as confirmation of a long-term trend in their favor.
"We don't see this one indicator as the whole of what is going on," said Michelline Dufort, coordinator of the EmpowerNH coalition of alternative suppliers. "Migration will keep marching on, and I think we'll be marching on."
Dufort said she sees the trend as confirmation of the PUC's staff recommendation that PSNH should retire its generation assets, particularly its coal-fired plant in Bow.
But PSNH said it sees those numbers as a reason for it to hang on to those assets, since they provide stability in the face of a volatile market. Indeed, the utility has argued that those who have left should help pay for those generating assets as security or insurance against the high spot prices and peak demand that the region experienced this past winter.
That volatility will only increase as the demand for gas increases and older power sources – both coal and nuclear – are retired, said Michael Skelton, a PSNH spokesperson.
"Those issues are here to stay until we start creating some solutions in New England," Skelton said.
According to the latest numbers, some 23.9 percent of PSNH customers left by March to buy power from alternative providers – consumers of almost half, or 48.9 percent – the total power PSNH delivered.
That's quite a chunk compared to the fall, mainly because larger businesses can more easily switch back to obtaining electricity from PSNH (sometimes at the suggestion of some of the alternative providers themselves, which could not provide a competitive rate).
Back in October, some 89 percent of larger users had migrated, but that figured declined to 76 percent of customers in March. In that time, PSNH's market share of the power consumed by large users had grown from under 3 percent to more than 12 percent.
Still, the migration of residential customers dropped only a half percent from the fall to 22.5 percent in March — still almost double the 11.7 percent of customers the previous March. That occurred despite well-publicized defaults by some alternative providers.