Creating an amazing employee appreciation event
How do you thank your employees for their hard work and dedication?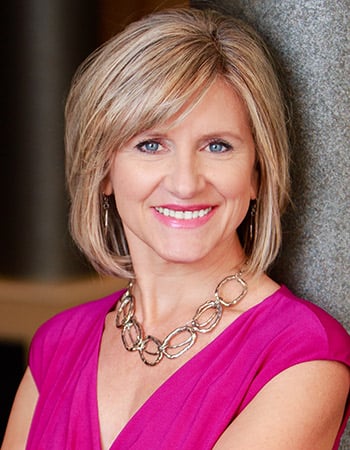 Employee appreciation events are a valuable way to say, "Thank you!" to employees who dedicate a significant portion of their time to helping you succeed. Prioritizing an event that employees talk about all year helps keep your work family feeling valued, purposeful and loyal to your company.
Whether you have been offering this important celebration for years or are just beginning, here are some tips to ensure your event is spectacular and memorable:
1. Know what your employees want: Communicate with the entire staff to learn what excites them about this special time of year, when they, deservedly, take center stage. Include an anonymous survey before planning the event to learn their preferences and an anonymous evaluation after the event to gauge what they enjoyed and what needs improvement. Employees tend to rave about events in which they feel heard.
2. Be involved: This is not a task you want to totally delegate to non-management employees. While it's important to find "the best person for the job," you also want employees to know this is one of the company's most important projects of the year. The better you take care of them, the better they will take care of your customers, so be sure they know you're invested in the success of their special day…or, even better, week!
3. Timing is everything: Most employees prefer these events happen during paid company hours, but your company may be different. Determine the preference of the majority of your staff.
4. Include great takeaways: Door prizes and quality promotional items are popular. Be sure to pass on the cheap, cheesy items. You want your employees to provide quality work throughout the year, so skip items of low-quality. Your employees are worth the larger budget and will reward you in dedication and longevity!
5. Change it up: No matter how much we enjoy certain foods or activities, over time, our brains become bored with the same experiences. Choose a different venue, theme or events each year. Incorporate some of the employees' favorites while also adding new suggestions or surprises.
6. Make it FUN: Most people are overworked and over-scheduled in their daily lives. Feeling relaxed and having a great time are often missing components or rare occurrences, especially in the workplace. What games or activities can you incorporate that will leave your employees feeling relaxed or having great laughs together? Perhaps free chair massage (always popular), goofy games or a montage of baby pics of your employees. Consider the endless possibilities!
7. Everyone's important: Avoid the temptation to spotlight certain employees during this event (i.e. top salesperson, most improved); save these recognitions for separate work gatherings. Also, company bonuses should not be distributed during employee appreciation, since employees typically do not all receive the same dollar amount. Keep everyone on the same level for this particular event.
8. Don't "talk shop": Although it may be easy to talk about the latest project, focus instead on learning more about your employees on an individual basis and letting them know how much they are appreciated.
9. Mingle, mingle, and mingle some more: Make an effort to positively interact with every employee, if possible. Employees who have never met members of the management team likely feel a natural disconnect from important parts of the organization. Now is the perfect time to make everyone feel valued.
One day, I was chatting with an acquaintance about her job. She mentioned she was going to her company's Employee Appreciation Day soon. She then added, "We all hate it." When I asked why, she told me the company treats employees poorly all year and puts a great deal of pressure on them to perform.
Such a work culture creates a wide variety of problems, including increased stress and employee turnover. Employees would rather have no event at all than attend an event that seems hypocritical. Don't let this be the case at your place of business. Display employee appreciation on a daily basis through your words, actions and company benefits.
Embrace every employee as a critical part of the team and celebrate them at least once a year in a grand way.
Carol Phillips, author of "52 Simple Ways to Health," is a Manchester-based health and wellness expert. She can be reached through her website at HealthDesignNH.com.