Creating a healthy culture
10 easy and inexpensive ideas to make the worksite more appealing to employees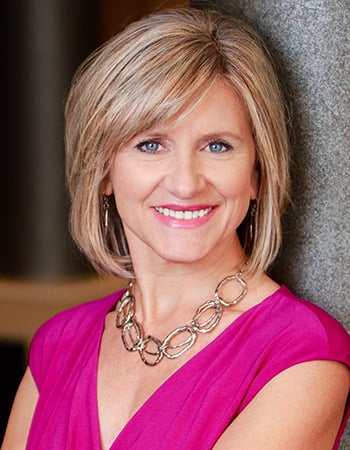 The little things are the big things. Business leaders who know how to have fun and develop professional friendships with their employees create a culture of wellness that not only increases employee retention, but also has far-reaching benefits for both employees and the company. Benefits include reduced absenteeism and stress, improved productivity and morale, and increased profits.
Too often, business leaders become hyper-focused on work output and offer no wellness initiatives or resources because they mistakenly believe it will be too time-consuming or expensive with no return. However, employees want to work in an environment that supports their inner child – we all need to play – and also allows opportunities to connect and socialize.
Why is it important to make your workplace more fun and appealing to employees? Only 32 percent of American workers report they are engaged in their jobs, according to a 2015 poll by Gallup involving 80,844 employed adults. Some key elements factored into the poll were employees who are given the opportunity to do work at which they enjoy and excel, having superiors who encourage their development, and feeling their input is considered valuable.
That's good news for the 32 percent and their employers, but what about the remaining 68 percent? Employees who are not engaged are a drain on a company's bottom line, but there are many ways to motivate and inspire these employees to become engaged. A key component is breaking up the monotony of employees' working hours by implementing enjoyable activities and also creating an environment in which employees feel valued. Even the smallest efforts often yield significant results.
Here are 10 ideas to make your worksite more appealing to employees:
1. Embrace casual Fridays or something similar whenever possible. This practice invites employees to relax and feel more comfortable with each other – physically and mentally – at the end of the week in which they have worked hard for you.
2. Supply employees with a few paid hours offsite each year to engage in community volunteer work. Employees can help on their own or with co-workers. Invite employees to offer ideas regarding nonprofits in which they feel most passionate.
3. Surprise employees every now and then by bringing in snacks and inviting employees to stop working mid-afternoon for a 20-minute mix and mingle.
4. Celebrate each new season – winter, spring, summer, fall – by inviting employees to dress down for the day with a seasonal theme of their choice.
5. Purchase different colored Post-It notes and invite employees to spend a week writing quick tips on how they reduce stress. Designate an area or a variety of areas where the notes can be posted for all to benefit. At the end of the week, put them in a scrapbook to place in the break room.
6. Display a dry-erase board on which employees can share short stories about co-workers who have gone above and beyond at work.
7. Provide a healthy lunch for employees at least once a month. Feeding the people who work hard for you is one of the best ways to show your appreciation. If you really want to impress them, survey their food preferences and change it up every now and then.
8. Once a month have a fruit salad (or ice cream) social to celebrate all employees with birthdays that month.
9. Take new employees out for lunch. Let them know they're valuable members of the team and keep the conversation light, so it doesn't seem like an extension of their training but purely a welcome gesture.
10. Survey employees to gather new ideas on fun activities to offer. Employees love to feel their ideas are heard and seriously considered. Why guess at what will make employees happy when you can simply ask them?
Companies with happy, healthy employees are likely to be companies who focus on valuing their employees as individuals and genuinely appreciate their service. Conveying this message doesn't have to take unrealistic amounts of time or financial resources. Utilize the suggestions above and listen to the positive feedback you will surely receive from your valuable team members.
Carol Phillips of Manchester, a national health and wellness expert, author and radio host, can be reached through HealthDesignNH.com.