Cranmore, two other New England ski resorts cited for child labor violations
'Extensive corrective measures' agreed to after federal investigation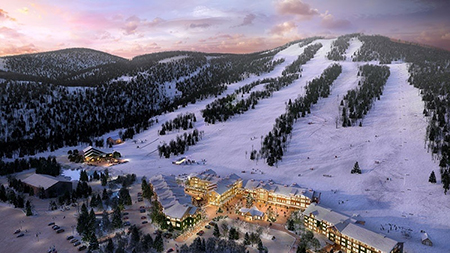 Cranmore Mountain Resort in North Conway is one of three New England ski resorts that have agreed to what federal officials call "extensive corrective measures" after investigators found then in violation of child labor rules.
All of the resorts – the others are Jiminy Peak Mountain Resort in Hancock, Mass. and Bromley Mountain Ski Resort in Peru, Vt. – are operated by Syracuse, N.Y.-based The Fairbank Group LLC. In addition to the corrective measures, Fairbank also has paid a $21,582 penalty, according to
U.S. Labor Department's Wage and Hour Division.
The division reported that its investigators found that the three resorts employed a total of 44 minors, ages 14 or 15, outside of the hours restrictions for that age group required by the federal Fair Labor Standards Act's child labor provisions. Some of them worked more than eight hours on non-school days, past 7 p.m. during the school year, or more than three hours on school days, while some worked more than 18 hours during a school week, all beyond the limits set by the law, the division said.
Under a compliance agreement, the resorts will train supervisors and instruct minors on child labor requirements, use time clock software to ensure minors' work hours stay within the limits prescribed by the law, and help supervisors better identify minors by providing them with special nametags or uniform labels. They will also appoint compliance directors to oversee minors' employment activity at each resort.
"This agreement demonstrates the Fairbank Group's commitment to provide a safe and healthy on-the-job experience for the hundreds of young workers employed at its resorts," said Daniel Cronin, director of the Wage and Hour Division's Northern New England district, which is based in Manchester.