Coos County gets 4G LTE wireless broadband
Verizon Wireless to offer service, with more carriers expected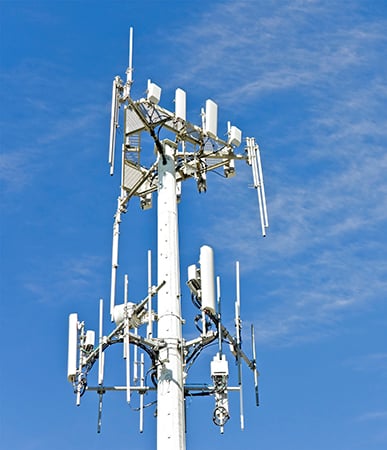 A wireless broadband network has been officially launched in Coos County, filling a longtime need in the region.
The construction of four new cell towers by Portland, Maine-based Wireless Partners LLC has paved the way for Verizon Wireless to offer 4G LTE service in the area, U.S. Sen. Jeanne Shaheen announced last week.
"Over the last two years, it's been the vision of everyone involved in this effort to connect the North Country to this major cell network and improve public safety, economic development and tourism in the region," said Shaheen. She added that the Verizon coverage "is a major step forward for the region, and I hope we will see more cell service providers expanding service to the North Country and other underserved areas of New Hampshire
The first phase of the project provides 4G LTE service from tower sites on Chapel Hill in Pittsburg, Milan Hill, Morse Mountain in Groveton and in Errol on Route 26. The final hurdle to the network going live was E911 testing, which was completed successfully last week and enabled the introduction of voice over LTE (VoLTE) services, including HD Voice, for Verizon customers with compatible smartphones.
Wireless Partners said it will continue to expand LTE service to Verizon and future Wireless Partners customers with an additional 12 towers being constructed across Coos County in Phase II of the project. Wireless Partners said siting for the new towers is under way.
Wireless Partners CEO Bob Parsloe called access to wireless technology and broadband internet "essential to economic development and competitiveness in the 21st century." He added that "it is fundamental to conducting daily life and with the construction of this new network it is now accessible in northern New Hampshire."
Department of Resources and Economic Development Commissioner Jeffrey Rose said the existing four towers, with plans to add another 12 "will provide infrastructure in Coos County to support economic initiatives with the opportunity to compete on a level playing field."
The network was privately funded by Wireless Partners in partnership with ExteNet Systems of Lisle, Ill., along with grant-funded network backhaul services provided by TCC Networks.