Cook On Concord: Another significant loss for New Hampshire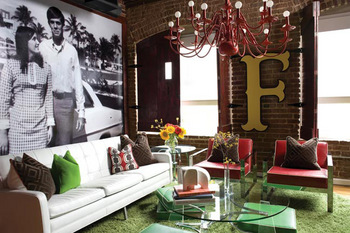 I voted for Malcolm McLane for governor of New Hampshire in 1972. That year, McLane, a Concord attorney and Executive Councilor, ran as an independent after Meldrim Thomson Jr. of Orford defeated incumbent Gov. Walter Peterson in the Republican primary. Many of us Peterson supporters could not bear the thought of his loss and probably helped Thomson get elected when we voted for McLane instead of Roger Crowley, the Democratic candidate.
Thomson went on to serve three terms, and McLane was recognized for his principled action.
That effort was typical of the guts and directness of Malcolm McLane who died on Feb. 2 at Kendall Retirement Community in Hanover.
McLane, son of the founder of the McLane Law Firm in Manchester and grandson of another New Hampshire governor, had a distinguished career as an attorney at Orr and Reno, a prominent Concord law firm.
However, there was much more to Malcolm McLane. He was a great athlete, having skied at Dartmouth College and continued to be involved in the sport throughout his life. He was one of the founders of Wildcat Ski Area. He was active in the New Hampshire Ski Museum's founding and, with his wife, the late state Sen. Susan McLane, another active athlete, inspired his children and grandchildren to be active outdoors people and skiers themselves.
During World War II, he was a pilot who was shot down over Europe and detained in a prisoner of war camp before returning to the United States.
As a young lawyer in the 1970s, I got to know Malcolm McLane as a mentor, model and specialist in many areas of the law. He also was one of the examples of what an attorney should be and how professionals should act. His civic and professional involvement was typical of his contemporaries who were leaders of the bar at the time. The list of his service to educational institutions, arts institutions and various other groups is too long to list.
In his later years, Malcolm McLane was caring, strong and supportive in the process of Susan McLane's passage into Alzheimer's disease. A touching account of that ordeal is contained the book, "The Last Dance: Facing Alzheimer's With Love and Laughter," by his daughter, Ann McLane Kuster. Anyone who has not read the book should read it — it contains great insights into many events in the State of New Hampshire during Malcolm and Susan's lives.
He graduated from St. Paul's School and, after attending Dartmouth College, was a Rhodes Scholar, after which he graduated from Harvard Law School. Not a bad academic record!
The loss of Malcolm McLane, like the loss of his brother, John R. McLane Jr. several years ago, is a major loss for New Hampshire's lawyers, the McLane family and the state at large.
*****
As I write this, Barack Obama has just won his tenth straight Democratic primary (and the votes of Democratic voters living overseas), and it is becoming a real question as to whether his party will be able to deny him the nomination, notwithstanding superdelegates.
John McCain, on the other hand, is cruising to the Republican nomination in one of the most remarkable comebacks in the history of American primaries. Which Democrat would be a more attractive opponent for McCain is subject to a lot of conjecture but he will have a hard time against either, in this presumably Democratic year. The New York Times ran an article on February 21, 2008, that got a lot a play, but a careful reading of it did not seem to reveal anything that would threaten McCain. However, in a topsy-turvy political year, the unusual has become the normal.
*****
In a stunning 19-5 vote, the New Hampshire Senate passed this year's version of the constitutional amendment designed to allow targeted aid to public schools and thus end the stalemate presented by the New Hampshire Supreme Court's Claremont decisions.
A different amendment passed the Senate in 2007, only to be defeated soundly in the House. This year's amendment is more limited, is not designed to remove the courts from the process, and received bipartisan support in the Senate, from Governor Lynch and many business organizations. What the House does with it after it returns from its winter recess will be one of the most significant actions of the 2008 session.
Brad Cook is a partner in the Manchester law firm of Sheehan Phinney Bass + Green and heads its government relations and estate planning groups.