'Continuous improvement' gives Temco Tool its edge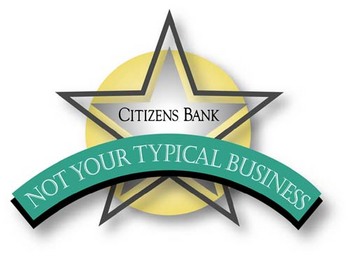 As he gives a tour of Temco Tool's impressive facility on Holt Avenue in Manchester, Norm Gagne compares his main task as president of the company to that "of steering a boat."
In this case, the ship is a 28,000-square-foot, highly computerized machine shop that is a rarity these days — a successful and growing manufacturing firm.
It certainly isn't Gagne's father's machine shop. Temco Tool Co. Inc. was founded in 1963 by Francis Gagne and originally was located in the family garage. It remained a mostly one-person operation even after Norm bought the business from his father in 1980, but it has grown since into a multimillion-dollar operation with a national reputation for stellar tool production and quality service. Today, there are 30 employees running two shifts and producing more than 600 highly complex machine tool parts daily.
Norm "is the visionary," says his wife Colleen Gagne, Temco's vice president and treasurer, who has worked with him for more than two decades. "He oversees everything," including Temco's "slow and steady growth" in a diverse customer base that encompass the region's defense, commercial and medical industries. The company's customers range from BAE Systems (Temco makes communication tools for military aircraft) to Velcro.
Most Temco customers are long-term partners, and the company does little marketing. Among other roles, Gagne is the sales force. "Most of our customers come to us. We get them word-of-mouth."
"Our problem is handling the existing orders we have from our regular customers," Gagne says, while explaining the delicate and precise operations that the plant's dozens of machines can do.
The climate-controlled Temco environment is clean — very clean for a machine tool shop — and Gagne takes pride in the safety record of the company. He brings in outside inspectors regularly to insure the shop maintains the highest safety specifications.
"They are a technological leader in their field, and they continue to have success in a globally competitive industry," says Brian Lavoie, vice president of Citizens Bank in Manchester, who nominated Temco for the Not Your Typical Business Award. "Quality is what sets them apart, and they are a company of really outstanding individuals. Returns are almost non-existent, and they maintain some of the highest precision tolerances in the machine tool industry."
One of Temco's long-time customers is Spectra Inc. of Lebanon, which develops, manufactures and markets sophisticated commercial inkjet print heads. Jeff Hines, a commodity specialist at Spectra, says Temco is one of the firm's key suppliers, and an important one at that. "It's been a successful partnership because they've grown with us, Hines says. "They've put an impressive, state-of-the-art infrastructure in place and do great tight precision work. It's my job to find the greatest value for the least total cost and (Temco's) quality, price and service is among the best."
Quality precision in the tools they create and quality service to their customers is a Temco Tool trademark, Gagne says, because it's a legacy passed down from one employee to the next. Every part is inspected using the latest in software innovations and every person is taught the company's quality-focused philosophy. "They know what we expect of them," says Gagne. adding that the firm always shoots for 100 percent perfect delivery. "We can't always do it, but we strive for it."
Temco's incredibly high tolerances (which in some cases are even higher than the machines run by their customers) and quality precision led to the company's recent ISO 9001-2000 designation, which Gagne says is a testament to the company's practice, beginning in the mid-1980s, of "investing and investing" in the latest — and most expensive — machines and computer systems as a key to growth and survival.
The constant updates and conversions require another Temco focus: frequent employee training, or what Gagne calls "continuous improvement" toward faster and better work.
Gagne said that providing outstanding customer service is a top priority. Temco employees are highly trained in the manufacturing of parts, as well as the operation of the actual machines. If a customer has a problem, Temco employees are always available to troubleshoot when needed.
The result, says Thomas Martineau, who has worked at Temco for more than 20 years, is a productivity improvement by a "factor of 10."
The company also maximizes its talents by maintaining its own tool and dye operations and keeping machines running late into the night, sometimes long after the last employee has left.
Gagne says the company's success is a reflection of the "dedication of the workers," but he isn't much for resting on current laurels. He says he's seen "five to six" machine tool shops go out of business" in the past few years by not being adept enough to adapt to changing market conditions.
Outside the shop, Temco has shared its success with contributions to scores of local charities. The company has sponsored Manchester area youth soccer teams and supported organizations as diverse as the Manchester Historic Association, New Hampshire Special Olympics, the American Heart Association, the March of Dimes, the Muscular Dystrophy Association and the Red Cross.
Playing an active role in the community is "very important to us," says Colleen Gagne. "We feel we have a responsibility to help those (local charities) who work in the community."
Temco moved into its current facility in 2002, and there's room to expand. He believes the ISO 9001 designation may lead to increased business in the medical sector. Mostly, he's thinking ahead to make the ship he's steering stay competitive and energized.
The Citizens Bank Not Your Typical Business Award is presented in partnership with New Hampshire Business Review. Businesses are selected each month based on the company's commitment to community, colleagues and customers.
Visit Citizens Bank online at www.citizensbank.com.