Construction's contribution to economy increases in NH
ABC report says industry accounted for 3.4% of state's GDP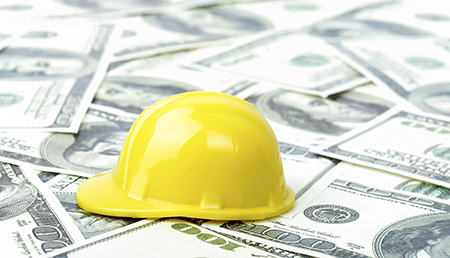 The private construction industry as a percentage of New Hampshire's gross domestic product increased by 0.2 percent in 2015, according to a report by Associated Builders and Contractors. It was among 30 states where an increase was seen, and one of 16 whose increases topped the national average GDP increase of 0.1 percent.
According to ABC, the private construction industry contributed 3.4 percent to New Hampshire's 2015 GDP. New Hampshire's percentage was tied with five other states as the fifth lowest in the nation. In 2014, the contribution was pegged at 3.2 percent, ABC said.
Nationally, construction's direct contribution to GDP increased was 3.9 percent in 2015.
"Construction continued to play a vital role in the U.S. economy in 2015, increasing its percentage contribution to GDP nationally and in 30 states," said economist Bernard M. Markstein, president and chief economist of Markstein Advisors, who conducted the analysis for ABC. "The industry continues to experience growth following the Great Recession, led by investment in lodging, office, manufacturing and multifamily construction. The recovery is being led by consumers who have benefited from improved job markets, increased income and low energy prices and who are spending their increases in disposable income."
Meanwhile, construction accounted for the highest percentage of state GDP in North Dakota, 7.6 percent; the low was 3.1 percent in Connecticut and New York.
Six states — Arizona, North Dakota, Mississippi, Oregon, West Virginia and Wyoming — saw a decrease in construction's percentage of GDP from 2014.