Construction team named for Northern Pass project
PAR Electrical Contractors to head project, pending regulatory approval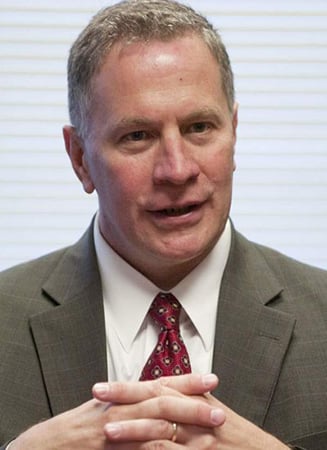 A construction team led by Kansas City, Mo.-based PAR Electrical Contractors Inc. has been selected to build the Northern Pass transmission project, if it wins regulatory approval, Eversource announced last week.
PAR, which has an office in Bow, NH, will serve as general contractor for the project, constructing all overhead portions of the lines and building all substations and transition stations, installing the duct bank, and performing the horizontal directional drilling on the underground segments of the line. The company is a subsidiary of Houston-based Quanta Services, the largest transmission and distribution specialty contractor in North America.
Also on the construction and supply team:
• Burns and McDonnell Engineering Company Inc., is an engineering and design firm based in Kansas City, Missouri, with offices throughout New England, including Manchester. Burns and McDonnell has been working with Northern Pass since the early stages of its development.
• ABB, a Switzerland-based firm company with New England offices in Connecticut and Maine, has been picked will engineer and fabricate the underground DC cable and the converter station in Franklin as well as equipment at the Deerfield substation required to support interconnecting the Northern Pass line to the regional electric grid.
• M.J. Electric LLC, a Michigan firm and another another subsidiary of Quanta Services, will work with ABB to engineer and construct the converter station.
Eversource also said that prices have been secured on all significant materials and equipment that will be used to build Northern Pass, firming up the project's estimated cost of $1.6 billion.
Eversource said that, through its New Hampshire First jobs initiative, it is committed to hiring New Hampshire workers whenever possible for construction of Northern Pass. The company said it is partnering with local non-union contractors and electrical workers' unions to help construct and maintain more than $2 billion in proposed energy projects throughout the state, including Northern Pass.
"Northern Pass will provide a unique opportunity to work on one of the largest infrastructure projects in state history," said Eversource NH CEO Bill Quinlan. "I have spoken to many highly-skilled men and women around the state who are eager to work on a multi-year project close to home. The project is going to provide significant opportunities for a wide range of New Hampshire workers."
The company said in the coming months, events will be held throughout the state to give local subcontractors an opportunity to discuss the general construction approach for the project, including the sequencing of the work, what local skills and resources will be required, and how the hiring process will occur.