Consolidated Communications completes FairPoint acquisition
$1.3 billion deal makes Consolidated ninth largest fiber provider in U.S.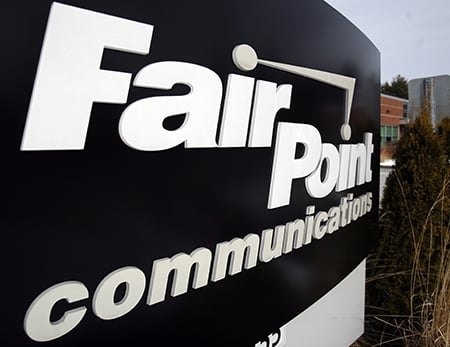 Mattoon, Ill.-based Consolidated Communications announced on July 3 it had completed its acquisition of FairPoint Communications, Inc., expanding Consolidated's broadband presence across 24 states.
The acquistion of FairPoint adds 22,000 fiber route miles to Consolidated's network, making it the ninth largest fiber provider in the U.S., with more than 36,000 fiber route miles. Consolidated Communication's on-net buildings grow to 8,800 and fiber-connected towers total 2,600.
FairPoint's Bob Udell will continue to serve as president and chief executive officer and Steve Childers will serve as chief financial officer of the combined company. As part of the merger agreement, Consolidated has appointed Wayne Wilson, a New Hampshire resident who previously served on the FairPoint board, to the Consolidated Communications board. The newly combined company will continue to be headquartered in Mattoon, Ill. and senior executives will be based throughout its service area.
"Consolidated Communications' mission is to turn technology into solutions, connecting people and enriching how they work and live," said Bob Udell, president and chief executive officer of Consolidated Communications. "We know our customers' needs are changing and this business combination creates a stronger company with greater scale and resources to serve our customers. We are excited to close on the acquisition and look forward to realizing the many benefits of this merger and leveraging our combined team's expertise."
The all-stock transaction was valued at approximately $1.3 billion, including debt.
Under the terms of the agreement, FairPoint stockholders will receive a fixed exchange ratio of 0.7300 shares of Consolidated Communications common stock for each share of FairPoint common stock. No fractional shares of Consolidated Communications common stock will be issued. Each of FairPoint's stockholders will be entitled to receive, in lieu of any fractional share of Consolidated Communications common stock, an amount in cash equal to the value of the fractional share of Consolidated Communications common stock to which such stockholder would otherwise have been entitled, less applicable taxes required to be withheld.
"The financial benefits associated with the combination in the form of cost savings and reduced financial leverage provide us additional operating and strategic flexibility going forward," Udell said. The transaction is meaningfully accretive to free cash flow per share in the first year and supports our current dividend policy to shareholders while making meaningful investments to enhance the network."
The company plans to expand its cloud services product suite to FairPoint markets, as well as other broadband enhancements. Overall, the combined company will eventually offer a broader range of solutions, tools and resources benefiting all customer groups, according to a press release.
The transaction is expected to generate annual run rate cost savings of approximately $55 million, which are expected to be achieved within two years after completion of the merger.
Consolidated expects the transaction to be meaningfully accretive to free cash flow per share in the first year. The company will benefit from $300 million in net operating losses and it has refinanced FairPoint's debt on very attractive terms. Additionally, the transaction will significantly improve the company's balance sheet and capital structure and supports its current dividend policy to stockholders.