'Conservation-oriented' subdivision wins OK from Rollinsford planners
Lorax Sustainable Development approved for seven lots at 11-acre Victoria Point site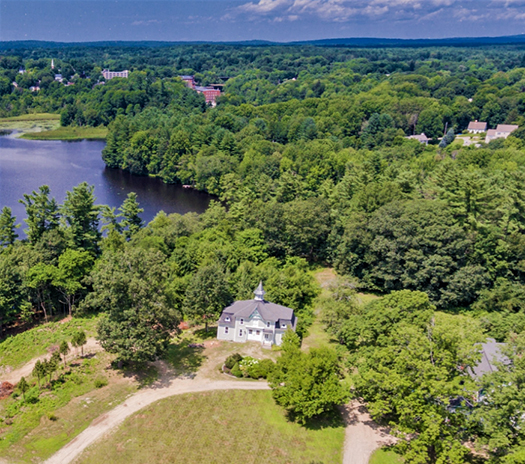 The Rollinsford Planning Board has awarded final approval to the development of a seven-lot subdivision at Victoria Point on the banks of the Salmon Falls River.
The area is known for being the site of an 1851 Victorian estate property, and the developer, Michael Brigham, a Rollinsford resident and founder of Portsmouth-based Lorax Sustainable Development, has been given the OK to build what he calls a "conservation-oriented" subdivision on the 11-acre site. A substantial amount of the site will remain as permanently protected open space, Brigham said.
"I feel honored to be the current caretaker of something this historic," he said.
The lots on the waterfront peninsula overlook the winding Salmon Falls River from the rear and the fields from the front. Five home lots are currently available for purchase in addition to the original 19th century carriage house (for conversion into a single-family residence) and the main Victorian estate home.
"After 170 years, we have this unique opportunity to give new life to this breathtaking estate in a responsible manner," Brigham said. I'm excited to introduce this property to a new generation of homeowners, but fully realize the responsibility that comes with preserving the natural aesthetic and the embedded ties to the rich history of Rollinsford."
Brigham's company has overseen some seven commercial and residential sustainable development projects throughout the Seacoast region. He said that when he saw the Rollinsford property, he knew immediately it would be "very special" location.