Congress must act to promote exports
Failure to bill Ex-Im Bank board hurts U.S. economy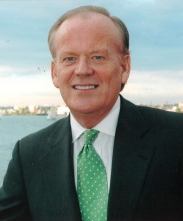 Shortly after Labor Day, the U.S. Senate will reconvene for a brief session before the November elections. In those few weeks, the members of the Senate Committee on Banking, Housing and Urban Affairs could begin the process that could help create thousands of American jobs, unleash billions in economic opportunity and return hundreds of millions of dollars to the taxpayers.
How is this possible? The leaders on this committee need only vote to confirm Mark McWatters to be a member of the board of the Export-Import Bank of the United States.
From July to December in 2015, the Export Import Bank – America's official export credit agency – had no charter under which to operate. As a result, the Ex-Im Bank in fiscal year 2015 enabled only $17 billion in exports, supported approximately 109,000 American jobs and returned about $431 million to the Treasury. The year before, the Ex-Im Bank enabled some $27.5 billion in exports, supported approximately 164,000 American jobs and returned $675 million to the Treasury.
Many believed when the long-term reauthorization of the bank's charter was enacted into law last December, it would be able to return to its prominence in export promotion. However, the lack of a minimum three-member quorum on the board of directors has limited the bank's ability to approve transactions over $10 million, curtailing the Bank's capacity to fully do its job.
For more than six months now, the nomination of Mr. McWatters – a Republican nominee to fill the pivotal third slot on the board – has been held up in the Banking Committee. A vote on his nomination is not currently on the committee's fall schedule.
In June, the Ex-Im Bank released its 2015 "Competitiveness Report." The report states that other similar export credit agencies from around the world are expanding their involvement in promoting exports. Indeed, the report indicates China has "increased its trade-related investment support by an estimated 13 percent" while their Ex-Im Bank equivalent "is expected to increase its activity in Africa alone to at least $1 trillion over the next decade."
Exports are an integral part of our economy, and businesses should be able to rely on the Ex-Im Bank when regular financial backing is unavailable to do business overseas. Congress asserted that belief when it approved a renewal of the bank's charter late last year; the Senate should now follow up on that effort and approve the nomination of Mark McWatters. In so doing, they would unleash the economic opportunity that the Ex-Im Bank can provide to large and small businesses all across the nation.
James T. Brett is president and CEO of The New England Council.