Concord's new faces of 2017
For the first time in years, Republicans hold full control of state government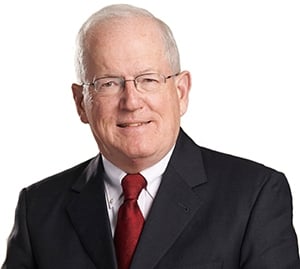 With 2017 upon us, New Hampshire has a largely new government in Concord. While many familiar faces return, much is new as Republicans hold control of all parts of the state government for the first time in a long time.
Gov. Chris Sununu enters the corner office as the youngest governor in the country and the first Republican to hold that office since Craig Benson's single term. Sununu, speaking in Bedford prior to his swearing-in, sounded optimistic about the ability to unite the state, bring progress, attract business and protect the environment while eliminating regulations. An engineer, Sununu faces the limitations any New Hampshire governor does, but has an aggressive agenda, pleasing demeanor and abundance of energy.
Joining Sununu are the members of the Executive Council, three of whom return — Councilors Joe Kenney, Chris Pappas and David Wheeler, who are joined by Russell Prescott and Andru Volinsky. The council, with a 3-2 Republican majority, should be supportive of Sununu's efforts, although no governor should take council consent for granted. Those with political memory will recall the late, long-term Councilor Raymond Burton's comment, "Governors come, governors go, the council keeps chugging along."
In the House, members elected Speaker Shawn Jasper to a second term. Former Speaker Gene Chandler of Bartlett, who is entering his 18th term, will serve as deputy speaker again. Sherman Packard of Londonderry, a former Republican leader, will serve as speaker pro tempore. Rep. Dick Hinch of Merrimack returns as majority leader. His deputy will be John Graham of Bedford, who will be assisted by Larry Gagne of Manchester, Mike McCarthy of Nashua, David Danielson of Bedford, Michael Vose of Epping and Fred Doucette of Salem. The Republican whip will be Kathleen Hoelzel of Raymond who will be assisted by Bill Ohm of Nashua.
In the two key House committee chairmanships, veteran Neal Kurk of Weare, entering his 16th term, will chair the Finance Committee again. The committee has three divisions, and they will be chaired by Lynne Ober of Hudson, J. Tracy Emerick of Hampton and Karen Umberger of Kearsarge. Veteran Ken Weyler of Kingston will be the assistant to Umberger.
The Ways and Means Committee, which considers any money-raising measures, again will be chaired by Norman Major of Plaistow.
In the Senate, President Chuck Morse was re-elected, as expected. Morse named Jeb Bradley of Wolfeboro to be majority leader again. He named Gary Daniels of Milford to chair the Finance Committee, and Andy Sanborn of Bedford to chair Ways and Means. Both of these men are fiscal conservatives.
In the Senate, there are nine new members out of 24. Republicans have a 14-10 edge. Among the nine new Senators are Ruth Ward of Stoddard, Jay Kahn, former Keene State College administrator from Keene who holds a traditionally Democratic seat, Scott McGilvray, the head of the NEA-NH, from Hooksett, a Democrat who replaced Republican David Boutin and whose election was somewhat controversial in that McGilvray said he would continue to head the teachers' union while serving in the Senate. Daniel Innis, Republican from the Seacoast, retained District 24's seat for the GOP and is a business professor.
The first year of the Biennium is the year in which the state budget is fashioned. Governor Sununu will have to propose a budget in short order, and the House and then Senate will have to get to work on it, a task which will take the majority of the legislative session and is its most important business.
In the House, all representatives serve on at least one committee, and the committees have are large and run firmly by their committee chairs. In the Senate, on the other hand, each senator serves on three or more committees, which necessitates collegiality, work-sharing and cooperation, if 24 members are to get done the same work that 400 seek to do in the House.
Governor Sununu, in addition to the budget and other tasks, faces a number of important appointments relatively early in his term, with the Department of Environmental Services position being open with the retirement of Thomas Burack and the Attorney General's position coming up with the expiration of Joseph Foster's term this coming spring. In addition, a number of judicial positions are open or will open up and naming replacements or otherwise filling those positions is critical to the administration of justice in the state.
So, the governor has a big job to do, the legislators will earn their $100 per year, and all of us should hope they do it successfully.
Brad Cook, a shareholder in the Manchester law firm of Sheehan Phinney Bass + Green, heads its government relations and estate planning groups.