College Funding FAQs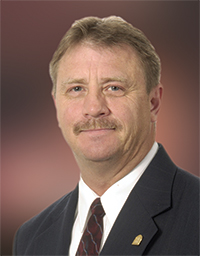 I am heading to college in the fall. Should I borrow a "private" loan instead of a federal loan?
Private student loans are consumer loans made to individuals to help pay for college. They are provided by for-profit and nonprofit lending organizations and are not backed by the federal government. Private student loans are designed to supplement other financial aid sources to fill funding gaps. Though it is necessary for many families to pursue private loan options to fund higher education, it is important to ensure you are making informed decisions and are aware of all the federal options available. More information about federal loans is available at studentaid.gov. Also, families should work with the financial aid offices to exhaust federal, state and school aid prior to getting a private student loan. If you have already done this and are still unable to cover your expenses, a private student loan may be a good option. Generally, they are less expensive than unsecured consumer credit (such as credit cards). If you require a private student loan, do not wait until your tuition bill is due to apply for one because you may receive less favorable terms and conditions.
I graduated a few years ago with a lot of student loan debt. Some is federal and some is private. Can I consolidate?
A Direct Consolidation Loan allows you to combine multiple federal education loans into one loan. Through your completion of the Federal Direct Consolidation Loan Application and Promissory Note, you will confirm the loans that you want to consolidate and agree to repay the new Direct Consolidation Loan. Once the consolidation is complete, you will have a single monthly payment on the new Direct Consolidation Loan instead of multiple monthly payments on the loans you consolidated. More Direct Consolidation Loan information is available on www.studentaid.ed.gov.
Private student loan consolidation is the process of having one or more existing private loans paid off by the creation of a new single consolidation loan with new terms and conditions (such as repayment length, interest rate, repayment benefits, etc.) that are particular to the lender offering the consolidation loan. More private consolidation loan information is available at www.edvestinu.com.
Where can I find information about scholarships for high school seniors?
There are thousands of national, regional and local scholarships for students with good grades, leadership activities, financial need or special talents. A great place to start searching for scholarships is at www.nh93.com, an online database of local scholarship opportunities, including EDvestinU's National Monthly Scholarship Giveaway. You should also visit the U.S. Department of Education's website at www.studentaid.ed.gov/types/grants-scholarships/finding-scholarships.
René Drouin is the President & CEO of the nonprofit NH Higher Education Loan Corporation, one of The NHHEAF Network Organizations.
EDvestinU® is a program of NHHELCO and reflects the agency's long history of supporting students' postsecondary aspirations. Open to students nationwide, EDvestinU is a private student loan which offers zero application fees, competitive rates and safeguards from unnecessary borrowing. NHHELCO has worked collaboratively with financial aid professionals for decades. The result of this relationship has been extraordinary: nationally-low student loan default rates, best-in-class outreach programs and student-centered financial literacy programs. Learn more at www.EDvestinU.com.