CODA Financials understands what companies need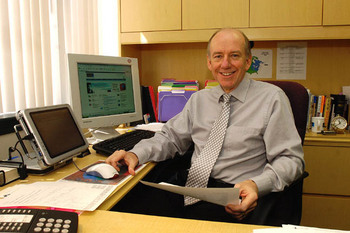 CODA Financials Inc. provides strategic financial solutions through a range of software products and professional services built around its core global accounting system, CODA-Financials.
Founded in 1988, the firm has corporate offices in Bedford and around the world that can deliver financial solutions using innovative yet proven technology to help you drive your business forward.
CODA's applications are designed by financial professionals who understand what executives and managers need from their accounting systems and are used by more than 2,500 major companies worldwide.
They understand your business is unique and has specific challenges whether it is in the private, public or non-profit sectors. CODA's systems are completely scalable, providing unbeatable financial intelligence solutions for organizations with just a small team of users to the very largest global corporations.
No more wading through reams of paper or cryptic spreadsheets, CODA provides information at the click of a mouse, in easy-to-review dashboard or report formats.
CODA's transactional applications such as CODA-Financials, CODA-Procurement, CODA e-Assets and CODA-Sales Invoicing enable you to optimize accounting, control corporate purchasing and manage assets across your entire enterprise.
Added to this are CODA-Intelligence, a solution that forms the platform for corporate performance management, and a range of analytic solutions including CODA-Planning and Scorecarding. These can help organizations monitor and analyze performance and drive strategy across the enterprise.
CODA's newest product addresses one of today's hottest topics. Collaborative Control uses Microsoft Office's position as the corporate desktop of choice to model and manage your business processes and to ensure that you can demonstrate compliance with the recently imposed regulatory requirements.
Because CODA's products work with a wide range of platforms, including Microsoft, UNIX and IBM, their solutions will integrate seamlessly with your existing enterprise networks.
And their applications are fully accredited with leading national and international accounting standards.
Because CODA implementation professionals also have extensive accounting experience, your system rollout will typically take weeks, not years, unlocking the power of your company's financial information that much sooner.
CODA financial solutions do not end with superior applications. CODA provides experienced consulting, education and support to help you maximize your company's return on investment.
For more information on how CODA can help you take full advantage of your company's financial potential, call 471-1787 or visit www.coda.com.