CMC opens 'open access' primary care practice
First step in hospital's community-based care strategy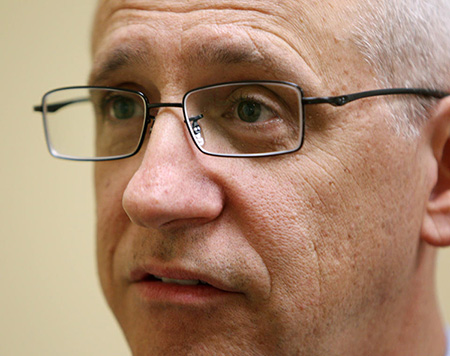 Catholic Medical Center has launched its newest primary care practice, Highlander Way Internal Medicine, which the Manchester-based hospital says will employ an "open access" model for care.
Located at 1 Highlander Way, near the Boston-Manchester Regional Airport and the Executive Health and Sports Club, Highlander Way Internal Medicine's new "open access" program allows patients to schedule same-day visits as needed with their doctor, within regular business hours.
According to Dr. Joseph Pepe, CEO of CMC, "This is a prime example of how CMC is listening to the needs of our patients and working to find solutions to better serve those needs. It's getting harder for people to find a primary care practice that will accept a non-emergency visit that day unless people are willing to pay a premium. This gives families an affordable option for last-minute health care needs."
The Highlander Way Internal Medicine team is made up of Dr. Malgorzata Taras; nurse practitioner Lawrence Spector; Erica Panneton, associate practice manager; Joanna Rogowicz, a registered nurse; and Courtney Lunn, medical assistant and patient service representative.
In addition, the practice will be teaming up with the Executive Health and Sports Club, which allow the facility to offer "a complete health and wellness complex for our customers," said Mike Benton, owner of the Executive Health and Sports Club. "Our wellness programs coupled with CMCs' team of practitioners offers the individual, families and employers the full spectrum of health and wellness. Our customers will receive timely, convenient, and comprehensive preventative health care, and I am excited to move this initiative forward."
Taras said the new model for care is a response to the Affordable Care Act, which has increased the number of patients looking to join a health care network.
"This is the first step in CMC's plan to offer expanded primary care services close to home," said Taras. "We will open additional practices around the area, which will have both physicians and advance practice specialists on-site. Ultimately, we believe this will increase the number of 'covered lives' within our network."
Pepe said Highlander Way Internal Medicine is part of its three-year plan to shift to a more community-based system of care.
"Our philosophy is centered on continuing to deliver exceptional, low cost, patient-centered care across the entire continuum of care, from wellness through post-acute care," said Pepe. "As we meet these goals, individuals and families will see a difference in both the quality and cost of care."