Clemons, Dowd, Shaw _re-elected to school board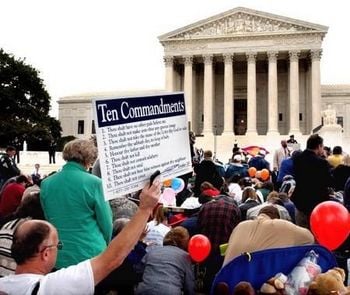 NASHUA – Michael Clemons has told people who come to Board of Education meetings that if they don't like his politics, they should vote him out of office.
On Tuesday, city voters re-elected Clemons to another four-year term on the board, along with two other incumbents and two newcomers.
Clemons, Kim Shaw and Rick Dowd were re-elected, while challengers Jack Kelley and Mary Ann Melizzi-Golja also won seats on the nine-member school board.
Barry Palmer, Sandra Ziehm and Al Sewell were unsuccessful in their respective campaigns.
"I think people realize we're doing an effective job with the educational system in Nashua," Clemons said Tuesday night. "Everyone has an opinion on education. It's hard to please everybody. You have to do what you think is right."
At a debate last week, the one issue that divided the candidates was Question 3 on Tuesday's ballot, which was drafted to tighten the city's spending cap.
At a debate last week, the one issue that divided the candidates was Question 3 on Tuesday's ballot, which was drafted to tighten the city's spending cap.
Sewell, Palmer and Ziehm all said they supported Question 3, while Clemons, Dowd, Shaw, Kelley and Melizzi-Golja opposed it.
As a result, Kelley and Melizzi-Golja received support on election day from the incumbents, whose supporters held Kelley and Melizzi-Golja campaign signs at polling places.
"They seemed to represent the same interests as we did, so we reached out to them," Dowd said from Chen Yang Li restaurant on Amherst Street, which served as a headquarters for a number of candidates, including mayoral hopeful Steve Bolton. "I think we're going to work very well with the two other people."
Kelley, who finished second behind Shaw with 6,349 votes, said he appreciated the support but that doesn't mean he would always agree with other board members.
"I appreciate the support but I still feel like I can sit down at board meetings and differ," said Kelley, who watched the results come in at home on television.
Shaw, who unofficially received 6,900 votes, said she thought the race was decided by who supported Question 3 and who opposed it.
"It came down to people in Nashua recognized who was pro-education and who said they were pro-education but were really pawns in the movement against public education," she said.
Shaw said the three candidates who were unsuccessful in gaining seats on the board were urged to run by Mayor Bernie Streeter.
"It's par for the course," said Shaw, who serves as the board's clerk.
After Shaw and Kelley, Dowd took third with 5,766 votes, followed by Clemons (5,751) and Melizzi-Golja (5,381).
Palmer finished sixth with 5,187, Ziehm had 4,937, and Sewell had 4,095. Daniel Hansberry, the current president of the board, and member Julia Ward did not run for re-election.
Reached at his home Tuesday just before the polls closed, Hansberry was confident that Shaw, Dowd and Clemons would be re-elected despite a recent union vote of no confidence in the school district's leadership and several controversial decisions regarding popular principals, teachers and coaches.
"I think it will be a confirmation that the direction we are going is correct and it's the direction we should be going in," Hansberry said. "I think people are satisfied with the board and pleased with the way things are going."