Clean Tech Corner: Electric vehicles are on the move
The rapid change toward EV's raises the need for charging infrastructure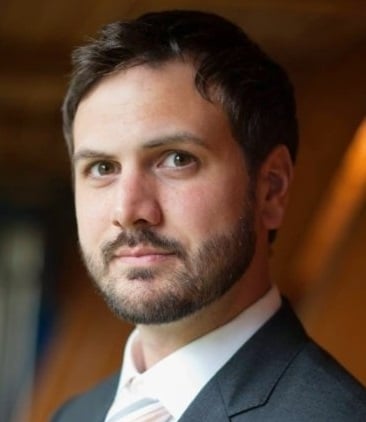 By now you've likely heard about the recent rollout of Tesla's modestly priced model M3 all-electric vehicle, one of the most anticipated automotive releases in recent memory. With the current waiting list for the vehicle exceeding 400,000 people, the public is excitedly jumping into electric vehicles (EVs) in a way that promises to transform the automotive market.
Tesla is not alone, however, and many other major auto manufacturers are following suit, with the latest count numbering at 13 different models from those major manufacturers for sale in the U.S.
Volvo, for example, announced they are exclusively releasing EVs beginning in 2019. With that type of major transition, Volvo is betting big on the adoption of and market for more electric vehicles — and why shouldn't they? With lower "gas" costs, an incredibly responsive ride and zero emissions (if combined with a home solar PV array), who wouldn't love one?
While there is clearly consumer enthusiasm for the vehicles, the growth of necessary infrastructure is lagging and must be addressed. As EVs roll off the line, drivers wonder if there will be adequate access to supercharging stations around the state for EV owners to utilize during their travels. We must be prepared to accommodate tourists to ensure our beautiful state doesn't lose out on their business to other, more EV-friendly neighboring states. The tourism industry accounts for $8.7 billion in economic activity and employs 79,000 in the state. With neighboring states like Massachusetts and Canadian provinces like Quebec already witnessing a significant adoption of EVs, we may observe a drop in New Hampshire tourism destinations if we cannot provide the needed charging infrastructure to get here and back home.
Luckily the state has an opportunity to help meet the demand our citizens and tourists are calling for. In May of this year we witnessed a settlement by Volkswagen to the EPA concerning the manufacturer's misrepresentation regarding emissions produced from diesel fuel vehicles. This violation and subsequent settlement of $1.2 billion dollars has produced a specified funding amount provided to states as a redress to this violation. New Hampshire will receive several funding installments meant to correct and meet those reduced emissions levels. In the first round of this funding, the state is anticipating roughly $5 million dollars, intended to be spent on new emissions reduction initiatives. What better approach to do this than to dedicate those funds to help install publicly accessible charging infrastructure at key locations around the state? With the governor's support, New Hampshire can create a strategic plan targeting the development of supercharging EV stations through the state and meet both emission reduction goals and consumer demand.
Updating our transportation infrastructure to accommodate EVs is good for consumers and New Hampshire's economy. Keeping our tourism sector strong and our beautiful state attractions competitive is critical to the future New Hampshire Advantage. What better opportunity to invest in our economy by using Volkswagen settlement funds, rather than by using precious taxpayer dollars?
For those interested in learning more about EVs and the infrastructure our state needs, you can participate in the 6th annual Drive Electric Week from September 9-17. The kickoff will be held on September 9 from 8:30 am to 1:00 pm at the steps of the State House in Concord where you'll also be able to check out and drive electric vehicles brought by local car dealers, and see for yourself why so many are so interested. And if you live outside the capital region, there are many similar events occurring around the Granite State.
Until next month…keep it clean New Hampshire!
Michael Behrmann, MSEL, is director of the New Hampshire Clean Tech Council.