City adds 2 pieces in utility takeover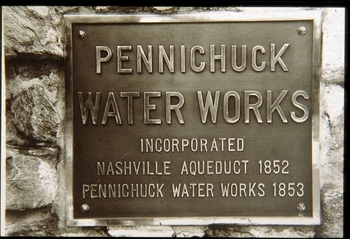 NASHUA – The city has hired an investment banking company and a law firm whose practice includes business and finance regulations to assist in its efforts to acquire Pennichuck Water Works.
Mayor Donnalee Lozeau announced Tuesday that the city has hired C.W. Downer and Co., an investment banking company, and Rath, Young and Pignatelli, which has law offices in Nashua, Concord and Boston.
The two companies will complement a team already in place whose members are drawn from several city departments, the mayor said in a press release.
"Adding these firms to the team we already have working on the Pennichuck project will be invaluable when it comes to helping us evaluate and manage the complicated process of acquiring a public utility," Lozeau said.
No final decision has been made on whether the city should own the utility, she said.
Throughout her campaign for mayor and in the weeks after state regulators ruled in favor of the city acquiring the utility through eminent domain, Lozeau hedged on whether she supported city ownership.
Her predecessor, former Mayor Bernie Streeter, championed the city's efforts for a hostile takeover of Pennichuck Water Works. Streeter and other city officials feared the utility that provides Nashua's water supply might be bought by an international company.
In a phone interview Tuesday, Lozeau said it's important that she understands the city's options and associated costs "so at some point I can stand up and say, this is what we should do. This is what I recommend."
Lozeau has said she doesn't favor using eminent domain, in which private property can be taken for the public good, to acquire the utility.
The mayor declined to say what specific role Downer would play in assisting the city. She also declined to say how much the city will pay Downer and Rath for their assistance.
Downer, which has a Boston office, is an international investment-banking firm that specializes in acquisitions.
"We constantly identify the most appropriate buyers and uncover 'hidden' acquisition targets worldwide," the company posted on its Web site.
"It's a well-respected firm, which I believe is important, especially in these financial times," Lozeau said of Downer.
Lozeau's announcement comes on the heels of a closed meeting of the board of aldermen.
The purpose of the Monday night meeting was to "discuss the status and future proceedings of the Pennichuck Water (Works) acquisition," according to a correspondence from Alderman-at-Large Steven Bolton, the board president, to City Clerk Paul Bergeron.
The closed session was attended by the full board of aldermen, except for Ward 8 Alderman Dave MacLaughlin. Also attending were Mayor Donnalee Lozeau, city attorney James McNamee and several officials who obviously weren't associated with the city.
Lozeau declined to disclose that representatives from Downer and Rath attended that closed session.
"I don't think I'm in a position to say who was at the closed meeting because we sealed the minutes," Lozeau said.
Before ruling in the city's favor this summer, the state Public Utility Commission halted eminent domain hearings as the city and Pennichuck attempted to work out a deal, potentially a stock purchase of the company. However, those negotiations collapsed, the hearings resumed and the PUC ultimately sided with Nashua, setting a purchase price of $203 million plus an additional $40 million for two small related utilities.
Some city officials have questioned whether that price was too steep. Pennichuck has appealed the ruling, and some of the company's stockholders have pushed for Pennichuck Corp. to sell the entire company, not just Pennichuck Water Works, to Nashua.
Some city officials have said that by buying the entire company, Nashua would have better oversight over the watershed, which has been threatened by development.