Checking in with the Salem business community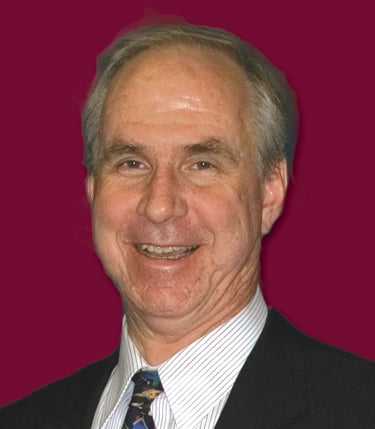 NHBR's editors recently asked representatives of different industries in the greater Salem area their views on the economy and issues affecting the area.
Participants were:
Joseph Barbone Jr., president & CEO, Methuen Construction
George Fredette, owner/project manager, SFC Engineering Partnership Inc.
George Kassas, founder and CEO, Bireme Systems LLC; member of Salem's Economic Development Action Committee
Donna Morris, president, Greater Salem Chamber of Commerce
Sheryl Parsons, branch relationship manager/vice president, Enterprise Bank & Trust
Q. If a casino is approved for Salem, what effect would that have on your business?
Joseph Barbone Jr.: It would possibly significantly improve our business. With the addition of millions of dollars to be spent on the facility and surrounding infrastructure, other businesses will be attracted to the immediate area. This would mean more construction opportunities right in our backyard.
George Fredette: My business (engineering) would have more opportunities if a casino were approved because it would draw other commercial, multi-family and residential development to the area.
George Kassas: My business is focused on high-end advisory services, international market development and high-tech innovation. In effect, a casino will not have any impact on my business.
Donna Morris: Our organization strongly believes that if expanded gaming were approved for Salem it would greatly benefit the local business community. Salem has a long history of attracting people for entertainment. Rockingham Park has been a part of the fabric of our community for over 100 years, with plenty of businesses locating around it. If a casino were approved it would draw more people to our area and result in more business for all.
I could write pages and pages on how we already have gambling in New Hampshire, from scratch tickets, to bingo, to table games to benefit local nonprofits. Rockingham Park, as a business in the gaming industry, should be allowed access to the tools of their industry to succeed.
Sheryl Parsons: A casino in Salem would benefit local businesses with an increase in tourism for sure. New jobs would be created beginning at the construction phase and continuing with opportunity for permanent full-time positions, effectively growing the economy in southern New Hampshire.
Q. Besides a casino, what else would boost the greater Salem economy?
JB: Improvements to weekend traffic flow along Route 28. The traffic flow on weekends is most often a crawl in both directions at best. If a casino and more surrounding businesses were added to the mix, the existing traffic problems would be exacerbated to the point they would have the reverse effect (negative) on new and existing businesses.
A trip to Salem to visit retailers, a possible casino and other commercial entities should not be a frustrating experience that would lead to fewer visits.
GF: Salem has long been a recreational destination, with Canobie Lake Park and Rockingham Park; during the past four decades it emerged as a retail mecca because of its location on the state border. But Salem cannot stagnate there. Besides a casino, Salem needs a new identity that will bolster a sustainable business environment.
GK: Casinos, sale of cigarettes, beer and retail in general is the business model of 1960s. Embracing the innovation engine of tomorrow's economy is what would boost the greater Salem economy. Medical services, software applications, biosciences (and the technology behind their progress) are without a doubt what would sustain the local and regional economies and enable the creation of wealth and high-paying jobs.
George Kassas, founder and CEO, Bireme Systems LLC; member of Salem's Economic Development Action Committee
DM: Greater Salem provides a great opportunity for many different types of businesses. We have seen marked examples of success in industries other than gaming. In particular, retail, medical, manufacturing, professional services, technology and education. Continued investment in these industries, as well as others, would boost the greater Salem economy.
SP: Continuing to encourage business to relocate to New Hampshire would boost the economy. Enticing manufacturing to the area would create jobs and opportunity for the citizens.
Q. What are the key drivers of the greater Salem economy?
JB: Marketing to prospective businesses. My perspective is that the local chamber of commerce is not proactive enough in engaging businesses to participate in local matters and events. The business community is critical to the financial health and strength of the city and they should be afforded an opportunity to participate and be heard.
GF: The single greatest driver of the Salem economy is its location along a major interstate highway. The highway brings travelers through the area, and invites business in the area with a roadway for their employees to commute to work.
GK: Retail, retail and more retail. Although we are seeing a transition to more high-tech, medical services and high-value innovation, the balance is still in favor of the antiquated retail model of the 1960s. Do not get me wrong. Retail is always needed, but not all retail is created equal.
To fuel the economic growth any municipality wishes to have, we would need to create the right wealth that would create the right retail around it.
DM: Location: greater Salem is positioned just over the Massachusetts border, where retailers can capitalize on attracting customers for tax-free shopping. Businesses also benefit from our great highway accessibility (right off of Interstate 93) and our close proximity to major airports (Manchester and Boston). Greater Salem also has easy access to major cities, the White Mountains and the Seacoast, enhancing the quality of life for workers.
Vision: Greater Salem is filled with examples of successful businesses and business people recognizing the benefits our area offers and investing to bring business to life. We are also witnessing a proactive role by local economic development committees to help shape the future of the development of their communities.
Some quick examples: Local restaurateur Joe Faro invested in the Salem depot area to create a successful and award-winning destination dining and shopping experience with Tuscan Kitchen and Tuscan Market. The Mall at Rockingham Park is in the process of major (and beautiful) renovations, and continues to attract stores to locate in their facility as well as shoppers to visit. Rockingham Toyota-Honda-Scion is building two new facilities on South Broadway (Route 28).
Convenient MD, which is opening numerous locations across the state, chose Windham for the site of their first facility. The Lahey Clinic, Gamma Medical, Derry Medical Center and Parkland Medical, to name a few, have all recently come to the greater Salem area.
The Windham Economic Development Committee is working on creating a Market Square District, and the Salem Economic Development Committee is working on creating an overlay business innovation zone (BIZ) in an effort to help bring businesses to their communities that are in alignment with what the community desires.
Donna Morris, president, Greater Salem Chamber of Commerce
SP: As a border community, retail businesses are able to attract customers who want to take advantage of tax-free shopping. Manufacturing and industrial business drives the economy through easy access to highways. The airport located in Manchester also drives our economy.
Q. What are the strengths and weaknesses of the greater Salem economy?
JB: Not enough communications with existing businesses asking them for their involvement.
As I said previously, a stronger chamber of commerce might bring local businesses together to utilize their ideas and resources to help resolve various challenges the community faces.
GF: The backbone of the Salem economy is the retail industry. That also appears to be a liability as the shopping experience moves online. While Route 28 is a retail destination, future sustainable growth must find its new foundation in a professional anchor industry. [A weakness is] the infrastructure of Salem – highway access, water and sewer – needs to be improved to accommodate a greater Salem economy.
GK: The Salem real estate is somewhat restrictive to strengths and growth. The area does not have enough "ready and compatible" space to house the growth industry. There are many efforts underway to cure this situation. This includes the work spearheaded by the town Economic Development Committee to create the necessary enablers, infrastructure, zoning and recipe for the real estate constraint to lessen and for the entrepreneurs to call Salem home.
The lack of higher education institutions in town has deprived the area from the usual innovation, businesses and startups that can feed off of a university campus. I just do not know why UNH thinks that the state ends in Manchester. What is wrong with having a UNH campus in Salem, where both residents and out-of-state students can attend? Why does the Interoperability Lab of UNH have to be in Durham (90 minutes' drive from the nearest real high-tech incubator, Cambridge, Mass.)?
UNH prides itself in having a piece of technology on every space shuttle mission ever to fly. Great! How many aerospace jobs have we created in New Hampshire as a result of this great accomplishment? I suspect not enough.
The strengths of the greater Salem economy are still embedded primarily in the town location, its highly educated workforce and the semi-friendly tax environment. No sales and no income taxes is a great place to be. I say semi-friendly, because the tax that matters the most to high-tech firms, startups, innovation, etc., is the R&D tax credit and the need to repurpose the business enterprise tax.
Currently, both the BET and the R&D tax credit in their current formats are highly detrimental to the competitiveness of the entire state's economy. Just to be fair to Salem though, the R&D tax credit and the BET are state-level matters that have not been tackled in a serious and comprehensive manner. There have been many committees over the years charged with developing tax-friendly recommendations. I just wish friendlier tax recommendations were implemented at the speed of technology and business.
DM: Greater Salem's strengths are location, great businesspeople, and the area is filled with well-educated, creative and caring folks.
I am often astounded by the amount of volunteer efforts for local businesses that go into helping our local non-profits succeed.
When compared to all 50 states, New Hampshire continues to be consistently ranked as a top place to live with low crime rates, no income tax, high standard of living, educated workforce and a low unemployment rate. This helps greater Salem as a state-border region.
As for weaknesses, others in New Hampshire do not understand the positive relationship greater Salem has with Rockingham Park and continue to vote against expanded gaming, and the associated job growth, revenue source and economic growth.
Greater Salem is often viewed as an extension of Massachusetts, when in reality we have to compete with Massachusetts for businesses to locate to our region.
Another weakness is energy costs. The lack of infrastructure for energy distribution increases energy costs and has a negative impact on businesses locating to our region.
Also, demographic challenges – attracting and retaining young professionals is a challenge for all of New Hampshire. Greater Salem's close location to greater Boston can also be a weakness as young professionals choose to locate to that area.
Sheryl Parsons, branch relationship manager/vice president, Enterprise Bank & Trust
SP: The community spirit in greater Salem is a major strength. We are very fortunate to have business owners in our towns who are committed to the success of the community. A successful vibrant community attracts business, talent and opportunity.
Q. What impacts have you seen from the widening of Interstate 93 so far?
JB: No noticeable impacts – as a frequent traveler of I-93, in both directions, I see some minor delays on the road itself during construction, but I have not noticed any relief in congestion on the surrounding secondary roads.
GF: The widening of I-93 has removed trees along the highway. These trees were a screen that hid development along the highway. With the removal of those trees, adjacent commercial properties are now exposed for passers-by to see. Salem looks different. Salem now looks like it is open for business.
GK: We are rebuilding I-93, but will they come? The impact has been mostly construction-based. We will pop the champagne corks when the traffic patterns on I-93 start to reverse, meaning success will be apparent when people come to New Hampshire to work and the 65-plus percent of our tech workforce starts to call New Hampshire home vs. Massachusetts.
I am sure most of us have heard the New York state pitch to bring businesses, entrepreneurs and venture capitalists to invest and grow in the state. The commercial is on TV in almost every state. Why can't New Hampshire do the same?
DM: The parts of the I-93 widening project that are completed have resulted in a better flow and less backup of traffic. This has provided travelers with better access to our local businesses, improved our area workers' commutes, and helped our state visitors' experience.
On a Friday nights in particular, many visitors head up north to enjoy a weekend of skiing, the lakes leaf-peeping or hiking. We have witnessed a significant decrease in the traffic backup. We still wrestle with slowdowns in the areas under construction, and look forward to the completed project. It is going to be great for our state!
SP: The widening of Interstate 93 is already bringing new business to southern New Hampshire. It has been said that Salem is the gateway to New Hampshire. We are able to safely boost economic growth, bring people into the state and continue to bring opportunity to the citizens of New Hampshire.