Charities don't make the grade on social media scorecard
Study shows nonprofits fail to engage donors, other constituents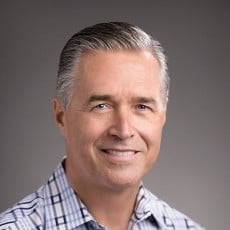 Most U.S. nonprofits fail to maximize the use of social media to build relationships with their donors and other constituents, according to the Nonprofit Social Media Scorecard, a national study by Dunham+Company and Marketing Support Network.
All of the 161 nonprofits studied were on Facebook, and 85 percent of them were on Twitter, but only 58 percent of them linked to Facebook and 55 percent linked to Twitter from their home page. The 161 nonprofits selected for the study were chosen with an emphasis on variety in type, size and religious ties.
"While the overwhelming majority of organizations are on social media and do a good job of posting regularly, very few use these channels to genuinely engage with their constituents," said Rick Dunham, president and CEO of Dunham+Company, a consulting firm specializing in nonprofit fundraising and marketing.
"Charities generally use social media channels to advertise events or as a 'billboard,' but rarely do they use them as a way to engage donors in conversation. This will be important to remember as we approach the holiday giving season."
In addition, only 24 percent of the nonprofits studied have links set up to give donors an opportunity to share their good feelings about the organization via social media channels, even though a study by the Red Cross has shown that 40 percent of donors would share or would be likely to share on social media about a donation they made.
"Social media is an excellent way to not only keep your donors informed – but to engage in building a relationship," Dunham said. "The good news is that most nonprofits are on social media and if they use it as they should to interact with donors, potential donors, and other constituents, they will increase engagement, and ultimately donations, as a result."