Change is on the way to Concord
In 2018, the wave in New Hampshire was blue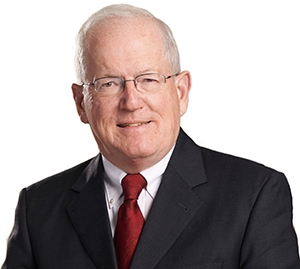 After the Nov. 6 election, the complexion of New Hampshire state government changed significantly. Whether 2018 was a "wave election" year nationally, it appears to have been one in New Hampshire. The "wave" was blue.
While not involving Concord, the New Hampshire congressional delegation remains entirely Democratic with the addition of Manchester businessman Chris Pappas, present executive councilor, going to Congress in the 1st District to replace Carol Shea-Porter, who retired.
Pappas is young, bright and energetic and rather easily beat Eddie Edwards for the open seat. He will join Ann McLane Kuster, 2nd District congresswoman, who won a record fourth consecutive term, something no Democrat in memory ever has done, and U.S. Sens. Maggie Hassan and Jeanne Shaheen. Pappas could be accused of being the token male in the delegation.
Pappas joins a congressional delegation in New England that is unanimously Democrat, something Republicans should think about in a region of the country that was the bulwark of Republicanism not too long ago.
In Concord, Democrats took the House by a comfortable margin, having approximately 220 seats, a majority of about 40 over the Republicans. That means a new speaker, Steve Shurtleff of Concord, will succeed Gene Chandler.
Chandler, longtime representative from Bartlett, lost his seat in the election, a comment either on the demographics of the Mount Washington Valley or the wave election, or both. Republicans will be in the minority for the third or fourth time in the last several decades, and will have to get used to that status again.
In the House, which has more party discipline than the Senate, this means new chairs of all committees, new leadership on the floor and a new policy agenda. All of this is important, as 2019 is a budget year and the House is where the budget originates.
In the Senate, the Democrats hold 14 seats, a four-seat advantage over Republicans. It appears that Donna Soucy of Manchester will be the Senate president.
Soucy, an attorney by training, has long experience both in the executive and legislative branches of state government, and in Manchester city government, where she served as an alderman, school committeewoman and cut her teeth in politics at the side of her late father, C. Arthur Soucy, a Democratic legend in the Queen City.
Soucy, it appears, will be joined in senate leadership by Sen. Dan Feltes of Concord, another attorney, who is in line to be majority leader and perhaps Judiciary Committee chair, as well. The Senate, the most collegial place in the State House, has many senators who form alliances across party lines and also form friendships regardless of how they vote, something all officeholders should emulate.
From a policy perspective, the priorities of the new Legislature appear to be different from the old.
Things like school choice bills, life issues and other matters dear to the hearts of conservative Republicans probably will not get much attention from leadership, while cutting taxes also would not seem to be a priority. Increased aid to education, tuition assistance, student debt relief, environmental concerns, renewable energy and the like all were prominent themes in Democratic campaigns, and whether they are turned into law will depend on a combination of skill by leadership and the ability to reach common understandings with the Republican governor, Chris Sununu.
On the Executive Council, as well, there was a switch in power, with Michael Cryans of Hanover beating Joseph Kenney and Debora Pignatelli beating David Wheeler.
In the open seat left vacant when Pappas ran for Congress, former Manchester Mayor Ted Gatsas beat Gray Chynoweth, a lawyer/businessman making his first run for office. With the re-election of Russell Prescott, the Democrats have a 3-2 advantage.
Governor Sununu won a narrow victory, getting 52 percent of the vote when he normally would have been expected to get around 60 percent in his first try for re-election. Sununu faces a very different Concord after the turn of the year, and his substantial personal skills will be tested in trying to work things out with the Democrats.
Brad Cook, a shareholder in the Manchester law firm of Sheehan Phinney Bass & Green, heads its government relations and estate planning groups. He can be reached at bcook@sheehan.com.