Centrix shareholders OK acquisition by Mass. bank
$124 million deal still awaits regulator approval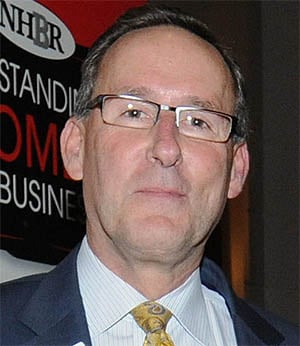 Shareholders of Bedford-based Centrix Bank and Trust have approved its acquisition by Eastern Bank of Boston.
Some 88 percent of shareholders on Wednesday voted to sell the bank for $124 million, or about $41 a share, in the all-cash transaction, which is expected to close in October, pending approval of regulators.
"Today is a historic day for our company, and I want to thank our shareholders for approving this merger agreement," said Centrix Bank CEO Joseph B. Reilly. "The transaction with Eastern will bring many new products and services to Centrix customers, while maintaining our unwavering commitment to customer service and to the communities in which we operate."
Eastern is the largest and oldest mutual bank in the country, with $8.7 billion in assets and more than 90 branches serving communities from the Merrimack Valley to Cape Cod.
Centrix, according to its most recent quarterly report, has $951 million in assets, which had increased some 12 percent over the last year.
According to that financial filing, Centrix reported a net income of $2 million during the quarter, or 61 cents a common share, an 18 percent increase over the same quarter last year.
Loans also increased by nearly $95 million to $702 million, and deposits grew 13 percent to $777 million. The bank said its book value per share was $19.62 on March 31.