Centrix Bank's first-quarter income rises 9 percent
Loan growth rose 16 percent and profits were up 9 percent in the quarter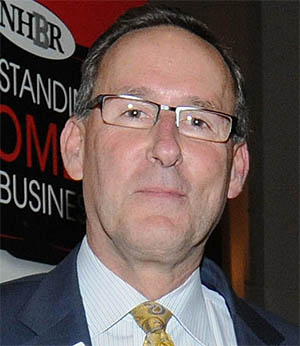 "Pockets of new business activity" helped fuel strong loan growth and increased profits in the first quarter of 2013, according to Centrix Bank President Joseph Reilly in his quarterly report to stockholders.
Compared to last year, loan growth rose 16 percent and profits were up 9 percent in the quarter ending March 31, as the Bedford-based commercial bank reported $1.7 million in net income, or 53 cents per common share.
For the last several quarters, economic activity was muted, said Reilly, but not in the most recent quarter. The new activity included building expansions and business purchases.
Loans rose to $607 million compared to $521 million in the first quarter of 2012. It is hard to translate all of that into profits because interest rates have forced the bank to rep-rice some of the loans, Reilly said.
The company also increased assets by 10 percent, to $851 million, and deposits grew 8 percent, to $689 million. Further, the bank had no loan charge-offs last quarter, compared to some $122,000 in the first quarter of 2012. Nonperforming loans were down slightly, 0.6 percent.
The book value per common share of Centrix rose to $18.15, about $1.85 higher than the previous year.