CDFA seeks increase in tax credit program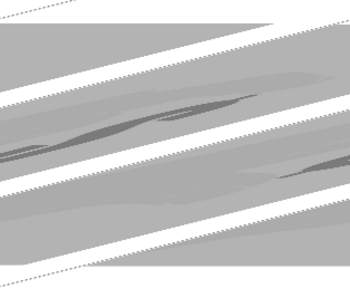 The tax credit offered through the Community Development Finance Authority has a problem. It's too popular.
Too many businesses want to donate to it, and too many projects want to be funded by it, according to CDFA officials.
As a result, for the first time in the program's history, as many projects were denied as were accepted under the program. That's why CDFA would like to increase the total amount businesses can contribute to approved development projects from $5 million to $8 million.
The credit, which started in the mid-1980s, has been increasingly relied on by developers and nonprofit groups for large construction projects. Examples include renovations to the Palace Theatre in Manchester, the Capital Center for the Arts in Concord and the Children's Museum in Dover.
Under the program, businesses receive three quarters of the amount they donate to the project in the form of tax credits against the business profits tax. While local businesses will sometimes donate without the incentive, the big money usually come from firms based elsewhere.
According to the CDFA's executive director, Kathy Shields, half of the 30 projects applied for in fiscal 2013 weren't able to get the credits. That's up from just 2 in fiscal 2010.Even with the limitations, the CDFA says the program has been successful. Between 2010 and 2012, the tax credit created 484 jobs, retained 692 other jobs, and developed 324,000 square feet of commercial space, according to the agency.
State Sen. Molly Kelly, D-Keene, the prime sponsor of the SB118, which would lift the cap, said that if the bill is approved, businesses would donate.
"There is a greater demand for economic development, and there are businesses ready to contribute," said Kelly, testifying before the Senate Ways and Means committee on Tuesday.
But approval of the measure could make it even harder for lawmakers to balance the budget.Shields said she talked to the governor's office about including the increase in the budget, but she said she had yet to hear back.
An NHBR call to the governor's office on the matter was not returned by deadline.
Without that support, said Ways and Means committee chair Sen. Bob Odell, R-Lempster, it is unlikely that the bill would get very far
."No matter how meritorious, if it is not in the governor's budget, it will be very hard to add it in between now and June," said Odell. "I'm just being realistic."
There was also some concern, expressed by Sen. Jim Rausch, R-Derry, that most of the projects seemed to go to larger cities and towns. Shields said that CDFA is making an effort to reach out to smaller communities that often don't have the resources to apply for the credits.