CDFA invested $19.8M into NH communities in State FY22
Funds went into building up community development, economic development and clean energy projects around the state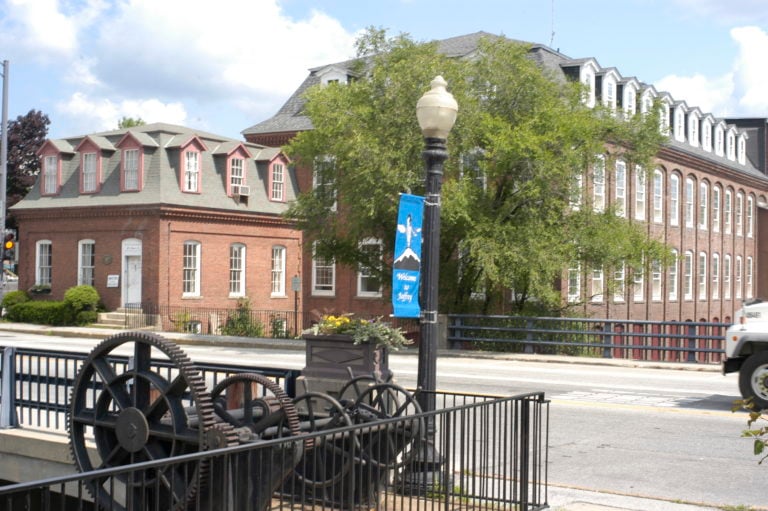 The Community Development Finance Authority (CDFA) made 87 investments in community-based projects, infusing $19.8 million into community development, economic development, and clean energy projects throughout New Hampshire in the state's fiscal year 2022. Information on CDFA's impact, as well as organizational and program highlights and activities, are detailed in its newly published 2022 Annual Report.
"CDFA's impact over the last state fiscal year represents a significant increase in investments made and initiatives supported over the last three years," states Katherine Easterly Martey, the CDFA's executive director.
"We remain committed to supporting communities as they work towards becoming economically and socially resilient. With $19.8 million invested over the last year, CDFA has increased our annual average amount of funds deployed to New Hampshire communities by 20 percent since State Fiscal Year 2019."
Awards in State FY22 supported nonprofits, municipalities, businesses and microenterprises as they continued to navigate an evolving and difficult landscape, delivered critical services to their communities, provided new jobs, created healthy and safe affordable housing, helped strengthen Main Street, improved public facilities and increased energy efficiency.
Notably, initiatives supported by CDFA reported the following impacts last fiscal year: the organization assisted 94,799 people; rehabbed, preserved or created 521 housing units; created or retained 2,305 jobs; supported 455 micro-businesses; and developed or rehabbed 102,495 square feet.
CDFA also continued to meet the needs of New Hampshire communities by addressing challenges from the Covid-19 pandemic by leveraging federal CARES Act resources. These resources met emerging community needs, provided financing to improve ventilation and other infrastructure, and ensured housing and public facilities projects navigating rising costs were successful.
CDFA undertook a number of significant initiatives in FY22 to align with its strategic goals, support critical statewide initiatives, and increase the organization's capacity to assist municipal, nonprofit and business partners to advance community-based projects. In addition to supporting the deployment of resources to 87 projects across New Hampshire in FY22, CDFA's organizational and programmatic highlights include:
Launching New Hampshire's Community Navigators Pilot Program: CDFA collaborated with its microenterprise technical assistance partners to secure $2.5 million in federal resources for New Hampshire small businesses. The Community Navigator Program aims to build on the work of the organization's microenterprise partners and add resources that will help reduce barriers that underrepresented and underserved entrepreneurs often face in accessing the programs they need to recover, grow or start their businesses. The pilot program is supported by funding from the U.S. Small Business Administration.
Building Community Economic Development Capacity: The combination of innovative community economic development ideas, strong entities to implement them, and public-private partners making an investment brings strength and resiliency to our New Hampshire communities. Over the past two years, CDFA has shifted its Community Economic Development Capacity Building Program to better meet the needs of nonprofits looking to build capacity to implement and sustain important projects within their communities.
Advancing Data Capacity Capabilities: CDFA launched a data-visualization tool to provide access to up-to-date data and information about community-level needs, issues, strengths and challenges across New Hampshire. The tool builds on the organization's commitment to improve data collection, analysis and visualization capacities to better support New Hampshire communities.
Developing the Recovery Housing Program: In preparation for launching the Recovery Housing Program in State Fiscal Year 2023, CDFA coordinated with multiple partners to identify recovery housing needs in New Hampshire and ensure program goals were based on data, trends and public participation. The Recovery Housing Program is a pilot program deploying federal resources in New Hampshire to help increase the availability of stable, temporary housing to individuals in recovery from a substance use disorder.
Continued leadership of the Council on Housing Stability: CDFA continues to lead New Hampshire's Council on Housing Stability alongside New Hampshire's Department of Health and Human Services and Department of Business and Economic Affairs. The Council released its first annual report in November 2021, which details a number of milestones reached and progress towards the goals and strategies outlined in its Three-Year Strategic Plan.
For more information on resources available to New Hampshire nonprofits, municipalities and businesses through CDFA's programs, visit www.nhcdfa.org.