CDFA executive director to retire in January
Kathy Bogle Shields was named executive director of the agency in 2006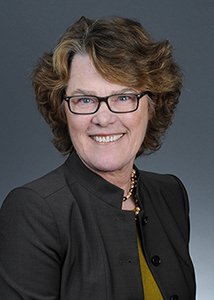 Kathy Bogle Shields has announced plans to retire as executive director of the Community Development Finance Authority, the agency that operates a number of programs that provide resources for nonprofits and municipalities.
Shields will leave the organization Jan. 31, 2014, she said Oct. 11.
"My time with the CDFA has been extraordinary," said Shields. "The work of the organization is transformational and I think it rare that I've had the opportunity to work with such a talented, smart, and dedicated group of staff and board members."
Shields, who joined the CDFA board of directors in 1996, was named executive director in 2006. Before that, she spent 10 years as external relations manager and vice president for community reinvestment at Providian Financial. From 1978 to 1996, she was elder services director for the Community Action Program Belknap-Merrimack Counties.
A longtime resident of Canterbury, she is a trustee of the Community College System of New Hampshire, and a board member of Northern New England Housing Investment Fund, and the New Hampshire Preservation Alliance.
As its name implies, the CDFA's programs focus on community development projects. It operates the state Investment Tax Credit program and administers the federal Community Development Block Grant program for New Hampshire.
"We're immensely grateful to Kathy for all the hard work she has done on behalf of CDFA," said Mike Long, vice chairman of the agency's board. "Under her leadership, CDFA has become one of the most responsive, most effective community development funders in New Hampshire. She'll be greatly missed."
According to the agency over the last six years, funds from CDFA programs have created or retained nearly 2,599 livable wage jobs with benefits; improved or supported creation of over 3,514 affordable and workforce housing units; and improved the lives of over 62,518 people in the state through water and sewer system improvements, transitional and homeless shelters and neighborhood or community centers.
Long said the search for a new executive director will begin immediately.