Can clean tech help solve our workforce challenges?
NH has a significant opportunity to capitalize on a trillion-dollar market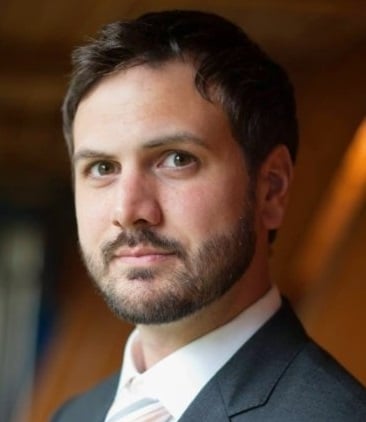 In case you haven't heard, or have been living under some granite lately, our state is getting older. New Hampshire's aging workforce is proving to be a major issue. (The state was recently named the best state in the country to retire by bankrate.com.) Many public officials, organizations, businesses and individual community members are aggressively attempting to find realistic solutions to retain and encourage a younger demographic to remain or migrate to the state.
This has turned out to be quite a heavy lift, with a variety of factors contributing to make this issue difficult to solve. Despite ranking high on many social and economic metrics, we continue to struggle to attract the demographic that will call New Hampshire home and help maintain our economic health. Maybe we need a different approach.
So what's to be done? First off, New Hampshire has been witnessing an exodus of young people to cities and colleges across the country for well over a decade now. Various panels, studies and task forces over the years have been created to look at solving this problem; most recently there's is Governor Sununu's Millennial Advisory Council. There is hope that this council will help provide some insight to public officials and lawmakers, but we must do more than just gather data; there must be action.
The clean tech industry can help solve the problem. With the ever-expanding global interest in clean tech and high tech we have a significant opportunity to capitalize on this trillion-dollar market.
Be it projects that bring more clean energy to the state, or supporting manufacturers, software designers, etc., that create the equipment and advancements in the industry, these opportunities exist to help transform our state, our economy, and our demographic. We only need look to our south to see the significant positive impact it has brought to the Massachusetts economy, which employed over 100,000 people in clean energy alone in 2016, representing 2.9 percent of all jobs in the state, and adding 11.8 billion of economic activity in 2015, as reported by Massachusetts Clean Energy Center.
New Hampshire has every opportunity to see similar adjusted results, all while attracting more Millennials.
By its very nature, clean tech elicits the notion of new, cutting-edge and ever-evolving businesses and technology. These are qualities young professionals find exciting; this is the direction they desire to find employment within.
This Millennial demographic is environmentally conscious and hyper tech-savvy. They're steering away from office jobs and many are engaged in the gig economy (entrepreneurs) or even in the skilled trades sectors.
Millennials are hard workers, desire autonomy and wish to be in positions that allow them creativity and a purpose behind their work. But this has been known for some time and despite the impressive efforts from organizations like Stay Work Play and others, we still find ourselves behind the proverbial eight ball. It requires another avenue that creates new business and sets us on a track for success.
In September 2016, the NH Established Program to Stimulate Competitive Research office located at the University of New Hampshire released a plan titled "NH University Research & Industry Plan," illustrating how best to help support untapped opportunities for economic growth in the state.
Among the areas believed untapped with significant opportunity were advanced manufacturing, information systems and biosciences. While clean tech was not specifically mentioned, there is clear overlap into both advanced manufacturing and information systems. The plan as laid out provides the state with a roadmap of actions that can be taken today to help spur these and other industries.
This roadmap can serve the state well by further determining where it should focus efforts to create more entrepreneurs, draw new business to the state and generate the interest of Millennials who will live and work within New Hampshire's borders.
State business recruitment has and should continue to be a significant part of these efforts. The need, however, lies in expanding recruitment efforts beyond just certain industries that have been the major focus now for over 20 years. If we wish to gain the attention of younger workers we certainly need to provide them with the types of jobs they are looking for in today's changing economy. The clean tech industry can be this bridge to that demographic: it also offers a path to add value to our incumbent industries.
Michael Behrmann is director of the NH Clean Tech Council.