Calif. firm's buyout of Enterasys completed
Salem company's CEO will become chief operating officer of Extreme Networks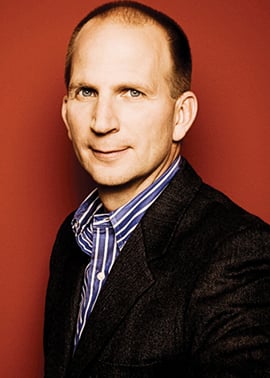 Extreme Networks finalized the acquisition of former Salem-based Enterasys Networks at the end of last month, hiring Chris Crowell, Enterasys' former CEO, as its chief operating officer, according to recent regulatory filings.
Crowell, who negotiated the $180 million merger, won't be heading out to Extreme's San Jose, Calif. headquarters. He will still live and work out of the Granite State, said a company spokesperson.
Crowell will be part of the leadership of a combined company with some $630 million in sales and nearly 1,700 employees. Extreme would be the fourth largest Ethernet switching provider, and the biggest totally devoted to that industry.
Extreme has yet to disclose its plans for the Enterasys workforce in Salem, N.H. – estimated to be just short of a 1,000 — though Crowell's New Hampshire presence might be seen as a good omen.
Crowell's future looks pretty bright as well. He will receive a $450,000-per-year base salary that would double if the company meets targeted goals. He also was granted 307,258 shares of restricted stock, which can be cashed in over the next three years, as well as 614,714 stock options that can be vested over four. The shares, when they were granted on Nov. 1, were worth about $5.30 each.
Crowell, who received his MBA at Southern New Hampshire University, worked at Cabletron back in 2001 the Rochester-based company spun off both Aprisma Management Technologies and Enterasys. Crowell worked at Aprisma – a private company — where he led information technology, research and development, services, solution engineering, support and training.
Enterasys went public, but soon was engulfed in an accounting scandal that resulted in nine other executives going to jail, including the CEO and chief financial officer. Aprisma was also tainted by scandal, but its CEO only faced civil charges.
Enterasys, which moved to Massachusetts in 2003, was sold to a private equity firm in 2006 for $386 million, it moved back to the Granite State earlier this year, bringing about 600 jobs to the Granite State, with Crowell coming aboard as chief technology officer. He became CEO in January 2009.
Crowell will become COO of a company that just had a flat quarter when it comes to net earnings, partly due to $3.7 million in expenses, according to Extreme's filings for the first quarter of fiscal 2014, which ended Sept. 30. In the same quarter of the previous year, the company reported nearly $13 million in profits.