Businesses need energy facts and flexibility
Energy costs continue to rise not because of renewables but from the replacement of old infrastructure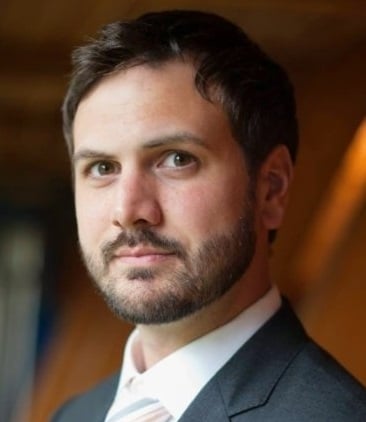 New Hampshire business owners consider their energy needs and related costs on a daily basis. We live in a high electricity rate region and have dealt with that fact for a long time. Many businesses simply consider it a cost of doing business in the Northeast and actively investigate energy saving opportunities to reduce those costs.
A remarkable number of "energy experts" and outside interest groups have appeared in publications across New Hampshire following the Governor's veto's on SB446 and SB365. These groups have unfortunately been providing inaccurate insight on energy matters and seemingly purposefully perpetuating misinformation regarding renewable energy and your business's options. Let's set the record straight and correct this ostensibly deliberate confusion campaign to help your business make the best decision possible regarding your energy future.
A wise business owner constantly investigates their available energy options and subsequent return on investment (ROI). Upfront costs are measured and weighed against other available choices, with investments in renewable energy infrastructure being no different.
Take solar energy for example. During due diligence you compare that technology to purchasing electricity through your local utility. Utilities have and continue to provide this critical service to customers and represents a baseline energy scenario. This baseline, however, has no ROI; a customer will always pay in without reaching a point of return. Alternatively, businesses can now witness a good return on solar investments and independently meet some or all of their energy needs.
For businesses where on-site renewable energy generation isn't possible, group net metering with a small hydropower or other eligible host generator allows for the use of local renewable energy resources and energy cost savings. Providing more choices, and at a scale that will help our larger businesses and municipalities, is beneficial for all businesses throughout the state. Providing more choices for businesses to control their energy future is the whole purpose behind SB446, which would raise the state's net metering limit from 1 MW to 5 MWs and allow for greater energy choices.
Some have argued that expanding the net metering limit for solar and other eligible technologies will result in "cost shifting" to other electrical customers on the electric grid. The problem with this perspective is that it has continually been found false. Accordingly, many recent studies conducted by various state departments across the country and think tanks conclude that not only does net metering at its current scale not generate any cost shifting but actually helps alleviate costly impacts during peak demand times. These studies highlight the overall benefit to ratepayers from peak shaving and helps avoid certain infrastructure costs to utilities. This results in cost savings for all ratepayers.
In New Hampshire there are a few incentives for businesses looking to invest in solar. These incentives (not subsidies) are for smaller arrays and do not apply to systems over 500 kilowatt (kW); SB446 would not apply here. The incentive is provided through what is known as the Commercial & Industrial rebate program run through the Public Utilities Commission (PUC). In this option a business can receive $0.40/watt up to $50,000. A federal tax program also remains for commercial systems and provides a 30 percent tax credit for qualified technologies.
None of these incentives, however, will cover all of the project costs or even come close to even half the system cost. For example, for a small 10 (kW) solar array will range $35,000 +/- to install. Utilizing the PUC incentive will provide a rebate of $4,000 on the system. Moreover, as explicitly stated on the PUC website, "Incentives are limited to 25 percent of the total project cost or $50,000, whichever is less." Thus, there is no incentive windfall for these systems.
The fact remains that the only way to control your energy future is by becoming more independent and utilizing distributed energy generation. The state should allow our businesses this choice, and at a scale that can address their unique needs. The veto of SB446 only forces these consumers to remain at the whim of uncontrollable rate changes. It has certainly not been factually or evidentially appropriate to restrict this option and in reality doing so hurts New Hampshire's economy. Despite continually stating that the expansion of renewable energy will raise rates on ratepayers, we've instead seen transmission and distribution costs continue to rise not because of renewables, but from replacing old infrastructure.
Our businesses should not be misled for political purposes. It is and will always be in our state's interest to provide facts on our current energy mix and deliver as many options to businesses as possible. It is difficult and inappropriate to defend the idea that businesses should not be provided with these options to meet and plan for their future energy needs. We should always advise a member of the New Hampshire business community to explore these opportunities and not support an arbitrary constraint placed upon them by the Governor's veto of SB446.
Michael Behrmann, MSEL, is director of the New Hampshire Clean Tech Council.