Buck steps down as NH Home Builders Association exec
Two board members also leave amid financial troubles, declining membership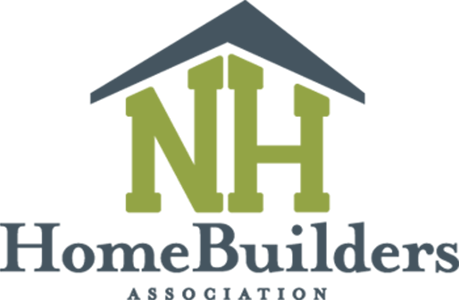 Kendall Buck, longtime executive vice president of the NH Home Builders Association, has resigned along with the current and past presidents of the organization's board of directors, amid a financial squeeze and a membership decline related to extreme shortage of labor in the construction industry.
The organization isn't planning on replacing Buck anytime soon, asking volunteer board members to try to handle his various functions, as a way to save money.
Buck, 64, who worked at the association since 2003 after a stint with the Maine and national homebuilders associations, was planning on retiring soon anyway
"It's been the plan for quite some time," said Buck. "It's time to take it a little easier."
Buck said that he still planned to be stay connected with the organization, becoming more involved in Builders Care NH, a nonprofit offshoot foundation that raises money, labor and material to repair and improve veterans' homes, as well being involved in workforce development and education in the industry.
'Strain on leadership'
If Buck had stayed on, he would have had to take a pay cut, and he wasn't willing to do that, said Lynette Rogers, the association's acting president. "So we saw this as an opportunity to look at our budget," she said.
The lack of resources has increased tension in the organization, causing those with different ideas and personalities to clash, Rogers said.
The problem that the construction work is "bouncing back, but the workers aren't," she said. Workers are aging out of the profession, and young people aren't entering the workforce quickly enough to fill their place. Without enough people out in the field working, "the owners have to strap on tool belts and work for themselves," Rogers said
For the association, "it is a strain on the leadership," she said. "Overall it can be very frustrating when you have only so many people to do many things. People have to step up and share the load."
That's among the reasons Buddy Champney, the board's president, and Richard Benson, the past president, resigned from the executive committee, she said. Neither Champney, a Jaffrey builder or Benson, a principal of Brix & Stix Construction Corp. in Concord returned NH Business Review messages.
"Buddy was just burned out," said Greg Rehm, a board member and owner of Liberty Hill Construction in Bedford. "He has been working so hard for the past couple of years." A third board member is also thinking of stepping down, Rehm said.
The board has been grappling with its budget for the past few years, he said.
The organization is also considering consolidating some of the nine local groups. Already, the Manchester and Nashua chapters have merged, but members are resisting further mergers, since many don't want to drive an hour to go to a Tuesday night meeting when they were so busy already.
Still, all is not doom and gloom, said Rogers, who added that the board is looking at new ways to attract new blood. "We are going to be a lean and mean machine," she said. "There are a lot of exciting things coming up.