Brookstone files for bankruptcy
NH retailer will close 101 mall locations in response to drop in foot traffic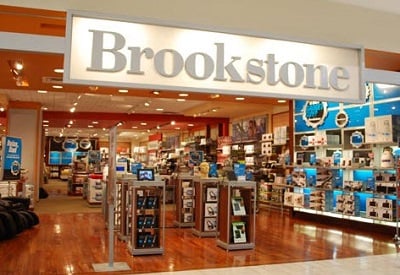 Brookstone, the Merrimack-based retailer of high tech goods and unique gifts, filed for bankruptcy reorganization Thursday, announcing that it was closing remaining 101 mall store locations, "following continued deterioration of traditional retail mall traffic."
"The decision to close our mall stores was difficult, but ultimately provides an opportunity to maintain our well-respected brand and award-winning products while operating with a smaller physical footprint," said Brookstone CEO Piau Phang Foo.
The company said that that its 35 airport stores will remain open, and that it will continue to pay its employees at these stores, as well as honor gift cards, "pending court approval."
The timing of the closing its mall stores was not clear. The release said it "has begun the process to close" them. The company said it would file a series of motions Thursday that "to ensure all operations continue without interruption."
Brookstone, known for its line of high tech consumer gadgets, said it was filing the Chapter 11 motion in Delaware bankruptcy court, in hope of filing a buyer. It secured $30 million in post-petition financing to support operations during the sale and restructuring process.
The filing – and that of at least 10 affiliates – indicated that the company had less than $100 million in assets and more than $100 million in debt. The company is required to disclose the exact extent of that discrepancy in subsequent filings.
But the filing does reveal the largest creditors. Its largest – Ssg-Shenzhen Yuan Chuang Merch Int'l Trading Company Ltd, in Guangdong Province China – is due $39.4 million. The second largest (and the biggest in New Hampshire) is Sz Telstar Co, Ltd, in Merrimack, is owed $827,000. Mall owner Simon Property Group is number three, due $779,000.
Other New Hampshire creditors include Asia Combine Co., Ltd (Nashua, $453,000), Acctron Company Limited (Merrimack $178,000); and Taishin Electronic Co Ltd (Merrimack $140,000).
While these debts remain in limbo, Brookstone promised, "it will pay vendors on a priority basis for goods and services ordered and received from this point forward."