British fly-fishing firm to expand at Claremont site
Fulling Mill purchases River Road facility, plans 1,700-square-foot addition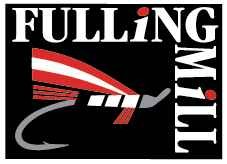 Fulling Mill Ltd., a British firm that makes fly-fishing lures sold around the world, has purchased the River Road building it has been leasing as a distribution facility from the Claremont Development Authority since 2005.
The firm recently received the OK from the Claremont Planning Board to build a 1,700-square-foot addition to the building, which is expected to be ready by winter.
The distribution center provides the lures to stores owned and operated by the Vermont-based retailer Orvis, which sells them under its brand.
Fulling's general manager, Dana Dodge, told the Valley News that the added warehouse space will allow the firm to stock more product and begin selling flies under its own name as well as that of Orvis.
Dodge told the newspaper that Orvis' growth — it has more than 70, with plans to open five new stores this year – it is likely they would have needed more room in Claremont, but the expansion will allow Fulling Mill to meet growing demand from Orvis and also sell to independent retailers under its own label.
The 1.3 acre property at 329 River Road was sold to Fulling Mill for $115,000.