Bridge steel fabricator sold to Quebec investors
Canam Group's Claremont plant part of $644 million deal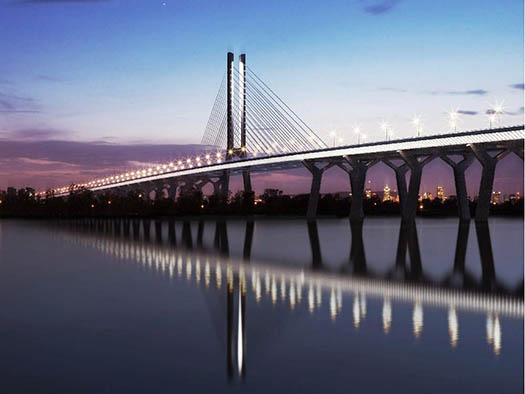 Structural steel manufacturer Canam Group's Canam Bridges subsidiary in Claremont is part of a multimillion-dollar sale of much of the Quebec-based company's assets to a group of Canadian investors.
The purchasers include the Marcel Dutil family, which started the company some 60 years ago before selling a majority share to New York-based private equity firm American Industrial Partners.
The transaction is expected to close in the coming weeks and will total more than $644 million.
The sale also includes a plant in South Plainfield, N.J., and Canam plants in Quebec, Ontario and Calgary.
Pooya Roohi, vice president of the Claremont facility, told the Valley News that in 2017 AIP bought a 60% stake in the company and now the Dutil family, which retained 40%, is buying that 60% back with other investors
Marcel Dutil was a partner with AIP the last few years, Roohi said. Roohi told the newspaper no changes are expected at the Claremont plant, where about 130 people are employed.
"We are very excited," Roohi said about the sale. "We don't expect any changes here. We are continuing to grow and focus on the quality of the products we provide to our customers."
Canam bought the Claremont plant in 2007 when it acquired Eastern Bridges. Since then, the firm has been involved in several projects in the New York City area, including construction of the Mario M. Cuomo Bridge, the $4.9 billion replacement for the old Tappan Zee Bridge across the Hudson River, as well as work at LaGuardia Airport in New York City and the Pulaski Skyway across the river in New Jersey. The company also has provided steel for the Whittier Bridge over the Merrimack River north of Boston and the Champlain Bridge over the St. Lawrence River in Quebec.