Branding your workplace
How to set yourself from other businesses looking for hard-to-find employees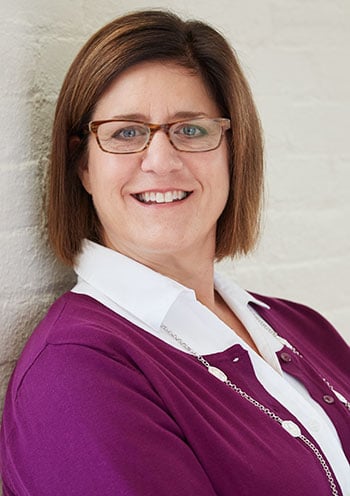 Our extremely low unemployment rate is a blessing for many, but a curse for those of us trying to grow our businesses and keep up with customer demand. So can you find that proverbial needle in a haystack?
The answer: set yourself apart from your competitors. And two simple words will bring you closer to becoming an employer of choice: employment branding.
Employment branding is the perception of what it's like to work for your organization. After all, you brand your business, why not brand your workplace?
Here are six steps you can take to make an immediate impact:
1. Conduct an assessment by asking your employees why they joined the company, what they most enjoy about working at your business – and whether these positives are being shared with candidates.
2. Glassdoor: For those of you who are unfamiliar, glassdoor.com is a website where your current and former employees can post reviews that share what it's like to work at your business.
3. Your company website: Of course, your website is primarily used to attract new business, but have you ever considered how it looks to a prospective job applicant? The goal is to have a site that distinguishes you from the pack and demonstrates your unique workplace culture and values.
4. Employee referrals: What do your employees tell their friends/candidates about what it's like to work for your company?
5. Ask job applicants why they applied for a job at your business. Did they reference a reason that "sounds" like a branding word, like company culture or the work environment?
6. Set up Google Alerts to learn what people are saying about your workplace beyond glassdoor.com. Also search Facebook, Indeed, LinkedIn and even Yelp. In addition, ask employees to notify you if they become aware of any employee/former employee who posts content that could have a negative impact on your company.
What happens if you come across inaccurate and negative comments about your business? There are a number of both reactive and proactive steps you can take.
If you've found a negative post from a current employee, speak to them about it but approach the conversation as "we want to learn and improve" rather than a defensive posturing. Remind them of the protocol for voicing concerns so their needs can be addressed in a timely manner. If the post is downright inaccurate, spend some time educating them on what's real. If possible, politely request they remove their post but don't spend time arguing the merits of what they wrote. Or consider asking a colleague with whom the employee has a good relationship to make another appeal.
If it comes from a former employee -— while you don't have much control over their actions — it is not unreasonable to take the same "we want to learn and improve" approach and avoid becoming defensive.
Now, if you've found a positive post online, celebrate that by thanking the employee who posted it and explain to them you are working on your company's employment brand. Ask if there are other employees they think would be interested in posting positive feedback about their experience with the company.
While you cannot delete or edit an online review, you can respond to them, and commenting on positive posts will highlight them. Should you choose to comment on a negative post, be sure what you write does not sound defensive. The goal is to demonstrate your company is genuinely committed to improving.
Finally, be proactive. Educate employees on the proper forum/procedure to voice concerns. Listen to employees and take action as warranted when they speak up about issues. If you don't, you run the risk of them seeking solace online.
In addition, when employees leave your organization, conduct an exit interview prior to their departure. That way, if they do have concerns, you can address them live rather than having to react in a public forum.
Also, ask your star employees to write reviews. Encourage all level of employees, including senior management, to write their own review about the company. This will not only improve employee engagement, you will create brand ambassadors who provide an inside view of what it's like to work at your organization.
I'd love to know about the creative things you're doing to set your workplace apart. Please send me an email and share what's worked for you: delise@h-rpartners.com.
Delise West is president and founder of Human Resource Partners, with offices in Concord and Dover.