Brady Sullivan to pay $90,000 in lead exposure case
Company settles with EPA over violations at Mill West property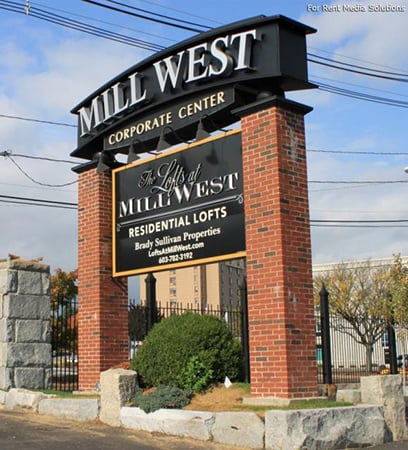 Manchester-based Brady Sullivan Properties, one of New Hampshire's largest real estate companies, has agreed to pay a fine of more than $90,000 to settle charges that it violated federal lead paint laws at its Loft at Mill West property in Manchester.
The U.S. Environmental Protection Agency announced the settlement with two Brady Sullivan companies, Brady Sullivan Millworks II LLC and Brady Sullivan Millworks IV LLC, which had failed to disclose the existence of chipping lead paint to tenants and exposed the tenants to lead dust from a construction site below the apartments.
Under the deal, Brady Sullivan will pay a fine of $90,461 for violating the federal Real Estate Notification and Disclosure and Renovation, Repair and Painting rules and will be required to certify that it is in compliance with the rules going forward.
In May 2015, EPA said it performed a series of inspections at Mill West following the referral of a complaint about lead dust in the building resulting from sandblasting on an lower, unoccupied floor and found dust containing levels of lead above the regulatory limit in several residential units.
Despite the settlement, Brady Sullivan still faces litigation. Several Mill West tenants have filed suit against the company, and NH Public Radio recently reported that the EPA has opened an investigation into Brady Sullivan and a contractor for allegedly dumping toxic debris from Mill West at another location.