Bottomline quarterly loss grows, but sales rise
Booth to succeed Donovan as company's CFO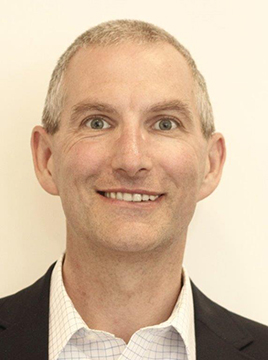 Both Kevin Donovan, the outgoing chief financial officer of Portsmouth-based Bottomline Technologies, and his successor, Rick Booth, were upbeat about the company, despite the its quarterly net loss of $7.8 million, nearly double the $4.3 million loss the company reported in the same quarter of 2014.
Bottomline did report that sales rose 9 percent, to $82 million, in the first quarter, which ended March 31. Subscription and transaction revenue – primarily related to the Bottomline's cloud platform – grew to nearly $43 million, accounting for more than half of the company's revenue stream.
Much of the company's loss was due to an $8 million asset write-off, primarily related to recent acquisitions, including Intellinx Ltd., an Israeli cyber fraud and risk management firm that Bottomline acquired in January for $66.7 million.
For the first nine months of the fiscal year, the company posted sales of $245.5 million, a $26.6 million increase, and a net loss of $13 million, or 35 cents a share. That's an improvement from the first three quarters of the last fiscal year, when the net loss was $17.6 million.
Backlog at the end of March was $147.9 million, up $10.7 million from last year.
This is the company's last earnings release with Donovan as CFO. He announced his resignation to run a family business – effective at the end of June – on April 30. Donovan joined the company in 1999 and became CFO in 2004.
Booth, his 46-year-old replacement, hails from Sapient, a $1.4 billion technology marketing and consulting company based in Boston that was recently purchase for $3.7 billion by the French advertising company Publicis.
Booth will be paid an annual base salary of $280,000 and is eligible to receive a bonus of up to $160,000 as well as a signing bonus of $20,000 and restricted stock awards of 80,000 shares.
At close Tuesday, the company's stock was trading at $27.37 a share.