Boston-to-Manchester rail study puts $782m price tag on construction
Fares could cover up to 82 percent of operating cost, study says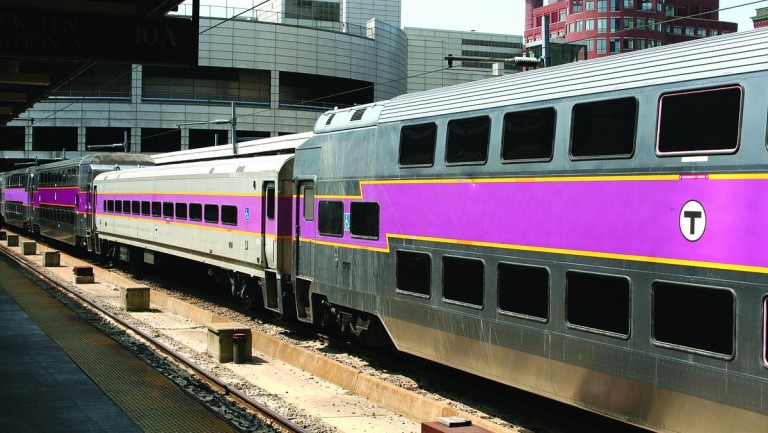 An 80-page draft report by the state Department of Transportation concludes that bring commuter rail service from Boston through Manchester would cost nearly $782 million to build and $17 million a year to operate.
The report says that fares could cover 82 percent of the operating budget and concludes an annual state taxpayer subsidy could be as low as $200,000 and as high as $3.5 million, depending on how many use the service.
The report assumes host communities would spend up to $63 million to build new train stations south of Granite Street in Manchester, a layover train facility in Manchester and a train station on Crown Street near downtown Nashua.
Both cities would spend about $200,000 annually to run those stations, the report concludes.
The Manchester-Boston Regional Airport would operate and maintain a third train station nearby in Bedford.
The state Department of Transportation would pay to build and run the southernmost train station next to the Pheasant Lane Mall in Nashua near the Massachusetts border.
The state's share of construction costs could amount to up to $185 million while the state of Massachusetts would have to pay for about $125 million in upgrades to the 9.5 miles of tracks from Lowell to Nashua.
Federal grants would cover at least 55 percent of all construction costs, the study said.
A wide range of business interests along the potential rail corridor has backed bringing the service to New Hampshire, including the Greater Manchester Chamber of Commerce and the NH Tech Alliance. A study published in 2015 found a range of economic benefits connected to the commuter rail project, including the creation of 5,600 permanent jobs and 3,400 construction jobs tied to associated real estate development, including 1.9 million square feet of commercial real estate as a by-product of rail expansion and $750 million in real estate investment.