BofA customers facing foreclosure invited to Manchester event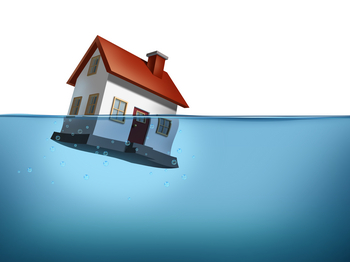 Bank of America has sent out 3,000 invitations to customers at risk of foreclosure, inviting them to a two-hour face-to-face meeting next week in Manchester with a specialist who will try to help them stay in their home. The bank is hoping more than 120 people will show up this time.
"We would love to see more," said Sheila Sellers, senior vice president for national mortgage outreach. "The goal is to avoid foreclosure."
The "homeowner assistance event," as it is called, will be held from 8 a.m. to 8 p.m. Tuesday, Dec. 11. and Wednesday, Dec. 12, at the Hilton Garden Inn Manchester Downtown on Commercial Street in Manchester. While the event is free, Sellers said the bank would like participants to register so they can be told what kind of they will need to have with them if they are looking to modify their mortgage or for help with a short sale.
"If customers come and bring nothing, there isn't much we can do," said Sellers.
Sellers won't say what the documents are, because they differ depending on the person, but the bank will provide a customized list to registrants. To register, homeowners can call 855-201-7426.
Specialists from the bank and a nonprofit group will try to match participants' situation with one of a myriad of homeowner assistance programs offered by the bank, the state and the federal government, or as part of the $25 billion settlement reached by 48 states with BofA, Citi, Wells Fargo, JP Morgan Chase and Ally/GMAC over charges of predatory lending and mortgage fraud.
Some $43 million of the money was earmarked for New Hampshire. Some $10.5 million is being used for a variety of programs, and the rest — about $32 million — will be used by the banks to modify their loans.
As of October, BofA said it has used the settlement to provide $15.7 million in modification relief and completed $9.7 million in short sales. In addition, it said, it has modified more than 4,800 loans in New Hampshire since 2008 through proprietary and the federal Making Home Affordable programs.
Sellers said about a quarter of those who show up should expect to get help within 72 hours — either a reduction in interest rate, forgiveness of principal or financial assistance of up to $20,000 in case a short sale is necessary. Others may be helped down the line — they usually face delays because of missing documents. At the very least, Sellers said, they will get more "clarity" about their situation.
In the end, most customers likely won't show up at all. The bank says that only about 5 percent of those invited attend the events. The bank just finished up a similar event in Conway and 36 showed up out of a thousand invitations, said Sellers. In March — the first time BofA held such an event in New Hampshire — 5,200 people were invited to Manchester and 230 to Conway. All told, 127 came for help.
Sellers said she isn't sure why there isn't more of a response. "Some won't open the mail. Some may have given up hope. Others say it doesn't meet the specifics of their time frames," she said.