Blended Solutions meets training needs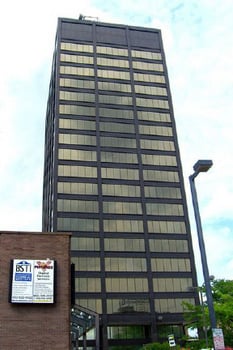 Few technology training companies can claim a decade's worth of success. Blended Solutions can claim well more that.
Blended Solutions Technical Institute – BSTI – isn't the normal training company. Launched in Manchester, as the PC Schoolhouse, BSTI has been southern New Hampshire's choice for technology training since 1992.
Since that time, the mission of BSTI has expanded to include a variety of career training options. Medical billing and coding and medical transcription programs were added to the list of career enhancement offerings. And just recently, a nursing track has been added which can lead to an LNA certification.
Today's menu of career offerings includes Web and graphic design, bookkeeping, computer system technology, network security and digital forensics. The digital forensics program is headed by a former Bedford police officer.
In 2006 BSTI moved up Elm Street and is now located in the Brady Sullivan Plaza at 1000 Elm St. This prime location offers Manchester's business community the best in computer instruction and computer lab facilities. Four classrooms are available at the Manchester site, all fully networked and loaded with the latest operating systems and applications. BSTI is one of the first training organizations to provide full training access to the Office 2007 application suite.
Many local technology companies have found a training home at BSTI.
Using the BSTI instructors or their own, the facilities and equipment provide a professional learning haven.
Looking to expand its reach, BSTI has classroom facilities available at Portsmouth in an equally well-equipped lab. For on-site corporate training environments, a fully-networked mobile lab is available and highly sought after.
Students seeking career certifications can see BSTI as a one-stop shop.
Besides A+, Network+ or Microsoft certification programs, BSTI offers certification testing on-site through VUE testing services.
BSTI is owned and staffed by actual technology and allied health professionals. BSTI brings real-world savvy and teaching excellence to New England's enterprises, government agencies and individuals.
BSTI is a fully licensed postsecondary school, but career advancement is only part of the story. To the professional world, BSTI brings the region's best instructors and practitioners blending consulting and education to meet end-to-end technology needs.
Six years ago, the PC Schoolhouse was purchased by A.J. Lambert of Bedford. The name was changed to Blended Solutions to convey the addition of custom training and technology consulting.
The BSTI staff is a dedicated group who care passionately about providing excellence in training and education. They are committed to working with individuals and companies to create a "blended solution" that meets specific training needs.
BSTI is dedicated to the success of its individual and corporate clients. As they grow in knowledge, BSTI grows in success.
For more information please visit BSTI on the Web at bstinh.com or call 603-622-4922.