Biopharmaceutical firm Avitide sets 2019 as profitability target
Lebanon-based firm backed by venture capital financing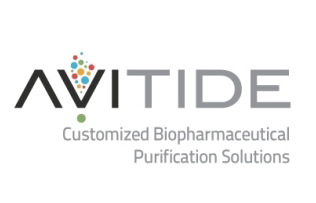 Avitide, the manufacturer of molecule-specific biopharmaceutical affinity purification solutions developed for clinical and commercial manufacturing processes, announced yesterday it closed on Series E financing. Sands Capital Ventures led the financing round with participation from Mithril Capital Management, Polaris Partners, NeoMed Management, OrbiMed Advisors and Borealis Ventures.
The proceeds will be used to fund ongoing operations with a target to reach profitability by 2019. According to Avitide's press release, affinity purification platform have been successfully deployed against an array of bio-molecules such as enzymes, antibody-based therapeutics, recombinant vaccines and gene therapies.
"Avitide is becoming the industry leader in affinity chromatography, and their bespoke purification solutions enable the development of life-saving biologic drugs. We are excited to help Avitide build a business that provides tremendous value to the biopharmaceutical industry", said Ian Ratcliffe, Partner, Sands Capital Ventures, who recently joined Avitide's board of directors.
"Sands Capital Ventures has a strong track record building profitable life science tool companies; they share our view of building a sustainable, profitable company, and we are very much looking forward to working with them", said Tillman Gerngross, co-founder and chairman of the board.
A well-known entrepreneur, Gerngross co-founded Avitide with Dartmouth student Kevin Isett, former Thayer researcher Warren Kett and John Sheller in 2013 while working out of Gerngross' lab at the Thayer School of Engineering. The company currently employs 35 people and has partnered with several major pharma companies.
"Biopharmaceutical purification challenges remain an important problem in our industry", said Isett, Avitide's CEO and co-founder. "The Avitide platform is positioned at the convergence of multiple biopharmaceutical manufacturing trends. There is considerable value in accelerating preclinical and development timelines, purifying only the desired drug substance from product contaminants, and multi-step legacy processes to be more competitive."