Bills seek to further gut Consumer Protection Act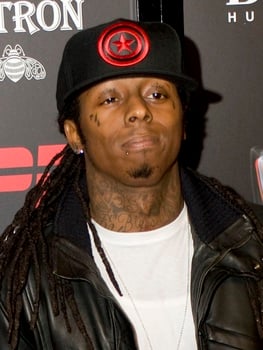 To be or not to be exempt from the Consumer Protection Act — that is the question affecting a number of industries this legislative session.
The state's Consumer Protection Act was once a mighty sword wielded by trial lawyers, but in the summer of 2002 a bill went into effect codifying recent court decisions that shielded any company regulated by the banking and insurance departments, the Bureau of Securities Regulation and the Public Utilities Commission. This session, bills are being introduced that add real estate brokers to the list, and clarify the exemptions that can protect car dealers and extended warranties offered by used car dealers.
These last pieces of legislation — involving car dealers — are the last straw for Ed O'Brien, one of the few consumer lawyers in New Hampshire, who argues that used car dealers and warranty scams is what consumer protection should be all about.
"Most states are buffering up consumer protection laws," he says. "I've never seen such an erosion of state consumer protection in such a short period. New Hampshire is becoming the laughing stock of the Consumer Protection Act."
But Rep. John Hunt, R-Rindge, says that government regulators protect consumers better than lawyers.
"The only one bitching about this is the trial lawyers," he said. "The government is the appropriate mediator. They (state regulators) can come to a reasonable solution in a far more timely and appropriate manner than whatever a trial lawyer gets out of the court system."
The basic argument among proponents of the exemption is that a single industry shouldn't be regulated by two different agencies, putting them in "double jeopardy."
However, Kristin Spath, who heads the Consumer Protection Bureau in the attorney general's office, says that they are not exactly the same jeopardy. Sure a state regulator can put a company out of business, or issue heavy fines, but "none of them can order the company to pay back the consumer."
The Consumer Protection Act cannot only do that, but it provides for triple damages. Although such damages are rarely used, the possibility of them is an incentive that can force those with deep pockets to settle, as well as for attorneys to take the case. The problem, says O'Brien, is that there would be very few people left to sue.
"Who else would you want to sue but used car dealers and second mortgage companies? No one passed the act to protect consumers from bad haircuts," he said.
Under the proposal, second mortgages would be exempt, but the status of car dealers is not yet clear. Auto dealers are regulated under the banking commission, because they provide financing. The financing exemption is not in doubt. But recent court decisions, and the law, appear to exempt whole industries, not just activities. So that could mean that all practices — repair, lemon sales and perhaps even outright fraud — would not be covered under the act.
Indeed, one car dealer made such an argument, although the consumer apparently won the case. The decision, however, didn't exactly put matters to rest, said Spath, who is particularly worried since auto sales are responsible for roughly half of the bureau's complaints.
A Senate bill would specifically exempt car financing from the act. Spath said that the bill should come up with a way to make consumers whole.
The Legislature also will be considering another bill that would better regulate extended warranties. While the bill would cover all such warranties — such as those offered on refrigerators and DVDs — the focus will be on big ticket items like used cars. Such warranties have been a growing consumer problem, O'Brien said.
"They are the biggest abuse in car sales since credit insurance," he said.
Unlike credit insurance, there is no limit on commissions. The only way the warranty companies could make money with such commissions "is to screw the customer to the max. They make sure they cut coverage to next to nothing."
Such contracts are considered insurance and are exempt from the Consumer Protection Act.
Sen. Joe Foster, D-Nashua, is proposing a bill, backed by the insurance industry, that would clarify that regulation. O'Brien, who saw earlier drafts of the legislation, notes that the bill states that warranties will not be treated by the department as insurance, though still be regulated by them. He worries that the bill would "put them in a black hole. They found a sliver of space where they would be completely unregulated."
The latest draft of the legislation would require that companies post a bond and make various consumer disclosures. It does allow the department to close down a company, impose fines of up to $10,000 per violation and order the obligator to make restitution.
"I think it is a good compromise," says Foster. Lawsuits are fine, if you find a good lawyer and are able to win your case, but such a remedy is "spotty" compared to better regulation, he says.
O'Brien, however, is skeptical. The insurance department, he says, is too much on the side of the industry and won't stand up for the consumer.
There is nothing ambiguous about Hunt's proposal to add real estate brokers to the list of exemptions. Hunt thinks that the state Real Estate Commission does a fine job. Besides, if government agencies can't protect consumers, the state should get rid of the agencies if "you are going to sic the trial lawyers on them," says Hunt.
O'Brien says he isn't so upset about real estate commissions because there aren't as many complaints lodged against real estate agents and brokers.