Big players stir an expected VoIP explosion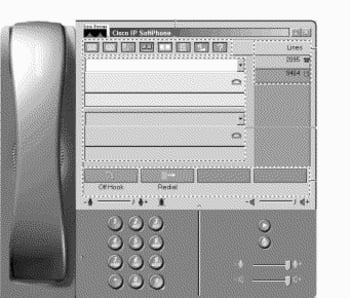 A recent article in The Boston Globe reports that the promise of big savings on phone calls has helped propel "Voice over Internet Protocol" into the consumer consciousness.
To consumers, interest in VoIP has boomed during the last year as companies such as Vonage and Packet8 began offering unlimited calls over the Internet for as little as $20 a month. A free VoIP software program called Skype, produced by the developers of the Kazaa music-sharing service, has been downloaded by more than 9 million people around the world to let them talk to other Skype users through their computers. Meanwhile big phone companies such as Verizon Communications Inc. and AT&T Corp. are taking notice, readying their own launches of discount VoIP services later this year to compete with Vonage and cable companies, including Time Warner and Cablevision.
Further indication of the tough competition forming in the market for phone service over Internet connections is a recent lawsuit by Vonage Inc. against AT&T over the long-distance company's new Internet-based phone service.
According to a recent Reuters report, Vonage claims AT&T's "CallVantage" name was too close to Vonage's brand name. AT&T has not yet filed a reply with the court.
There are many new features and services that the VoIP technology can deliver on specialized IP telephones and phone-calling software loaded into computers with headsets. Many of these features — getting voice mails as sound files in e-mail, dialing numbers straight from a directory stored on a computer — are feasible with conventional telephone service, but much cheaper and easier when working in Internet protocol.
Cisco Systems Inc., which dominates the VoIP handset market, is replacing 6,000 standard phones with VoIP phones every day. Over 2.6 million Cisco VoIP phones are in use worldwide. The number of VoIP-enabled telephone handsets installed worldwide has grown from 1.2 million at the end of 2001 to 3.6 million as of December, according to International Data Corp. of Framingham, Mass. IDC forecasts the number will jump to 14.4 million by the end of 2007, as annual sales of the units jump from under 1 million now to nearly 5 million in 2007.
Cisco dominates with nearly three-quarters of the market, trailed by Marlborough, Mass.-based 3Com, with about 14.3 percent of unit sales. Other players including Nortel Networks, Avaya, and Siemens AG lag far behind those two, according to IDC.
In a recent InformationWeek Research survey of 300 information-technology executives, 70 percent cited "performance and quality of service" as their biggest concern about deploying VoIP. Brix Networks Inc., a Chelmsford, Mass., start-up that sells network-reliability testing devices and services, is launching a new Web site called TestYourVoIP.com that gives users a free report on how well their network would support IP telephones. The site requires visitors to download a small software program. By launching it, users initiate an automated telephone call to a Brix testing device in Boston or San Jose, Calif. Within about half a minute, the program leads users to another Web site that provides a 1-to-5 ranking of how well their network can support VoIP, based on comparing the simulated call to Bell System standards for sound quality and delay.
Powerline broadband
Meanwhile, the number of electric utilities, from San Francisco to North Carolina, that are exploring how to carry broadband Internet signals over their power lines is growing.
According to a recent report in the San Jose Mercury News, several electric companies have launched trial programs in the past year, and many more are watching intently from the sidelines. One recent industry survey found that a third of electric utilities were either using broadband-over-powerline technology, known as BPL, or considering it. Some utilities see an opportunity to attract customers away from cable and telephone companies, which provide most broadband hook-ups. Other utilities see possible profits in the hundreds of thousands of U.S. homes not served by either cable broadband or DSL.
Progress Energy in North Carolina and EarthLink recently launched a trial program with 500 homes. Although the test homes are in areas already served by other broadband technologies, company officials see their market as smaller areas with no high-speed Internet access.
While the technology to move digital signals through power lines has existed for years, technical hurdles have slowed adoption. High-voltage power lines are hostile to broadband signals, and pushing the signal through transformers, which reduce electrical voltage so it is safe for homes, has proved difficult. But engineers have begun figuring out how to bypass transformers completely.
Unlike cable or even telephone service, virtually every U.S. home and business is connected to an electrical grid, and power lines generally can offer faster uploads and downloads. Some trials with electric utilities have logged speeds as fast as 54 megabits a second — more than 15 times faster than the speediest cable modem service. Many analysts, however, are dismissive of the technology, which they say does not offer distinct advantages over cable or DSL.
Amateur radio operators — typically hobbyists who use short- wave radios to talk to each other — are particularly critical of the technology, which they say interferes with their transmissions. In February, the Federal Communications Commission promised to investigate the issue.
Doug Patch, former chairman of the New Hampshire Public Utilities Commission, is with the Concord law firm of Orr and Reno.