Big drop reported in NH workers' comp costs
Premium rates expected to fall for 2017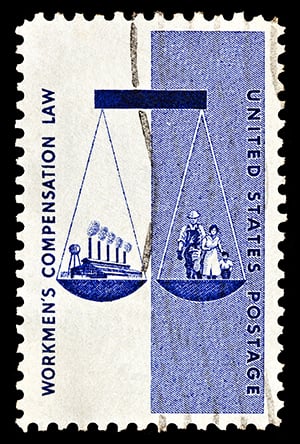 Workers' compensation costs have fallen by nearly 10 percent in New Hampshire, which means that the cost of workers' comp insurance premiums will go down as a whole, though the rates will differ vastly from company to company.
A rate proposal filed last week by he National Council on Compensation Insurance (NCCI) shows workers' comp costs decreasing by 9 percent in the voluntary market and 9.4 percent for companies in high-risk pools because of previous workplace injuries. (One out of 10 New Hampshire is in a high-risk pool.)
This is the fifth year in a row that costs have gone down, but it is the biggest drop in voluntary market costs, according to state Insurance Department records. During the previous three years, the rates have fallen about 6 percent. Nationally, rates fell last year by 4.5 percent, according to the NCCI.
The main driver of the trend has been on the indemnity side, since workers' comp pays a percentage of workers' salaries during the time they are out of work. (In New Hampshire, workers' comp pays less 60 percent of an injured workers' salary.)
It isn't that the number of workers injured has fallen. That has remained constant, about 39,000 per year, said Kathryn Barger, director of workers' compensation for the state Department of Labor. What has improved is that they are getting back to work earlier on light duty, she said, cutting long-term losses.
Voluntary workers' comp rates depend on the experience ratio of about 800 industry classifications. The average rate decrease by industry group are: contracting, 10.2 percent; manufacturing, 10 percent; office and clerical, 9.2 percent; goods and services, 9.1 percent; and miscellaneous 5.3 percent. But rates will differ by company, depending on the number of workplace injuries.
NCCI will be holding the annual New Hampshire State Advisory Forum on Thursday, Sept. 8, at the Radisson Hotel in Manchester. The Insurance Department will host a public rate hearing at 10 a.m. on Tuesday, Oct. 4, to give NCCI an opportunity to discuss the filing and to give members of the public and other stakeholders the ability to provide testimony or comments.
After the hearing and a short public comment period, Insurance Commissioner Roger Sevigny will issue a decision on the filing. The new rates would apply to policies starting on Jan. 1, 2017.