BIA voices support for Common Core school standards for N.H.
Backing comes just as Manchester school officials reject them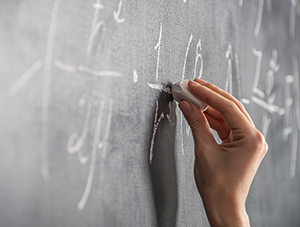 The Business and Industry Association of New Hampshire has entered the debate on the Common Core State Standards, which have stirred controversy in some school districts around the state.
The BIA released a statement on Wednesday saying its board of directors has voted unanimously to support the educational standards.
The Common Core is a set of new English and math standards developed by education officials and governors of most states in the country. Designed to better prepare students for college and careers, they've been adopted in 45 states and the District of Columbia. The New Hampshire Board of Education approved them in 2010, but they have not been adopted by all school districts.
In fact, also on Wednesday, the Manchester Board of School Committee voted 13-1 to allow the district to develop its own "Manchester Academic Standards."
The Manchester standards were proposed by newly installed Superintendent Debra Livingston, who was responding to months of debate that arose in the Queen City over the standards and their implementation.
The standards also have been rejected in Alton and have been opposed by two statewide organizations, Cornerstone Action and New Hampshire Families for Education.
The BIA, however, called the standards "clear and concise" and said they "ensure parents, teachers and students clearly understand student expectations in reading, writing, speaking and listening, language, and mathematics."
"The Common Core State Standards provide a consistent, clear understanding of what students are expected to learn and are robust and relevant to the real world, reflecting the knowledge and skills that students will need for success in college and careers," said BIA President Jim Roche.
According to Roche, who said that the association is preparing to unveil a strategic economic plan for the state, "educating our state's emerging workforce plays a key role in our future economic prosperity. The focus on math and related skills that are a part of the Common Core complements the focus on increased STEM (science, technology, engineering and math) education called for the strategic economic plan."
He added that the association sees the Common Core as "an important part of ensuring our future workforce has the education and skills necessary to fill these high-paying, challenging jobs."
He said the BIA's strategic plan will be released in November.