BIA to N.H. businesses: beware of Mass. 'tech tax'
'It is unfortunate that this tax may unwittingly capture some New Hampshire employers,' says BIA President Jim Roche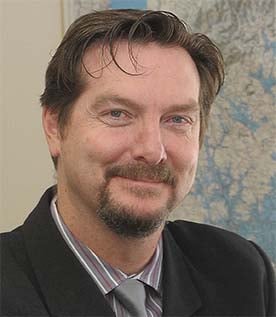 The Business and Industry Association has issued an alert to New Hampshire businesses about Massachusetts' so-called "tech tax" – a recently enacted 6.25 percent sales tax on computer and software technology services that could have an impact on Granite State companies.
As previously reported on NHBR.com, the tax – which the Massachusetts Taxpayers Foundation calls the "most onerous computer and software services tax in the nation" – may be imposed on New Hampshire-based businesses that have a physical presence in Massachusetts and that provide services covered by the tax to Massachusetts customers.
So far, it's still not clear how a "physical presence" is defined, but it could be as simple as employing a sales rep working out of his or her Massachusetts home.
"It is unfortunate that this tax may unwittingly capture some New Hampshire employers," said BIA President Jim Roche. "We want to make sure New Hampshire businesses are aware of this new tax and acknowledge that it could possibly impact where they choose to do business and from whom they choose to purchase goods and services."
Roche said the BIA is urging New Hampshire businesses, particularly businesses closer to the Massachusetts border, to seek outside advice and counsel if necessary to ensure they do not involuntarily face what he deemed "a compliance nightmare."